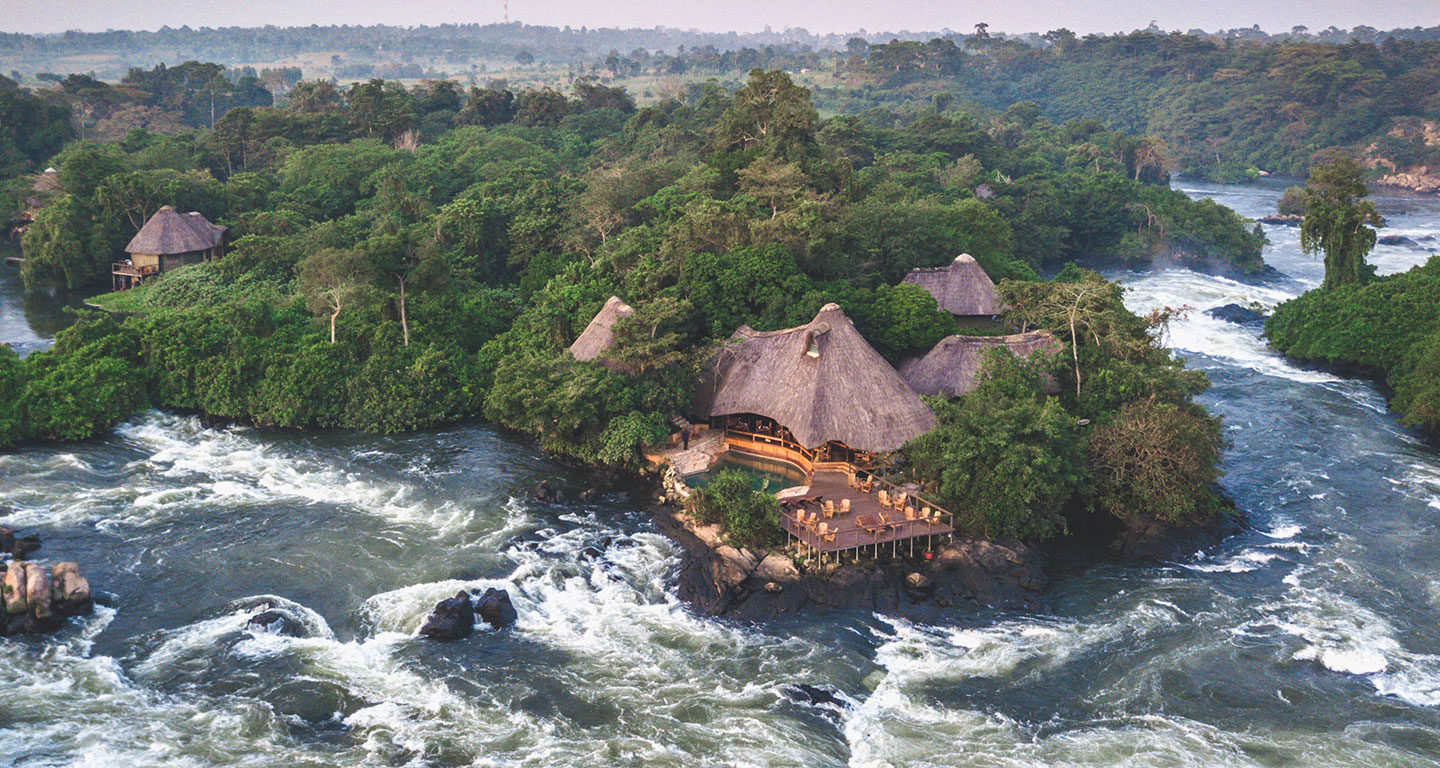 Scroll to Content
Uganda: Following the River Nile
July 5-15, 2024 | US$ 5,690 per person
US$ 5,690 per person sharing (international airfare not included)
From the white water of the River Nile, to the large elephants of Murchison Falls, to the open grasslands of Kidepo Park – this is Uganda, the Pearl of Africa!  Follow the Nile River on this journey to Africa's most beautiful country, in search of elephants, lions, zebra, giraffe, and buffalo.
July 5, 6 (2024): Flight to Entebbe, Uganda
Your international flight takes you to Entebbe, Uganda (arriving July 6). Upon arrival, Ryan will welcome you at the airport, before driving you to the nearby Two Friends Beach Hotel on the shores of Lake Victoria.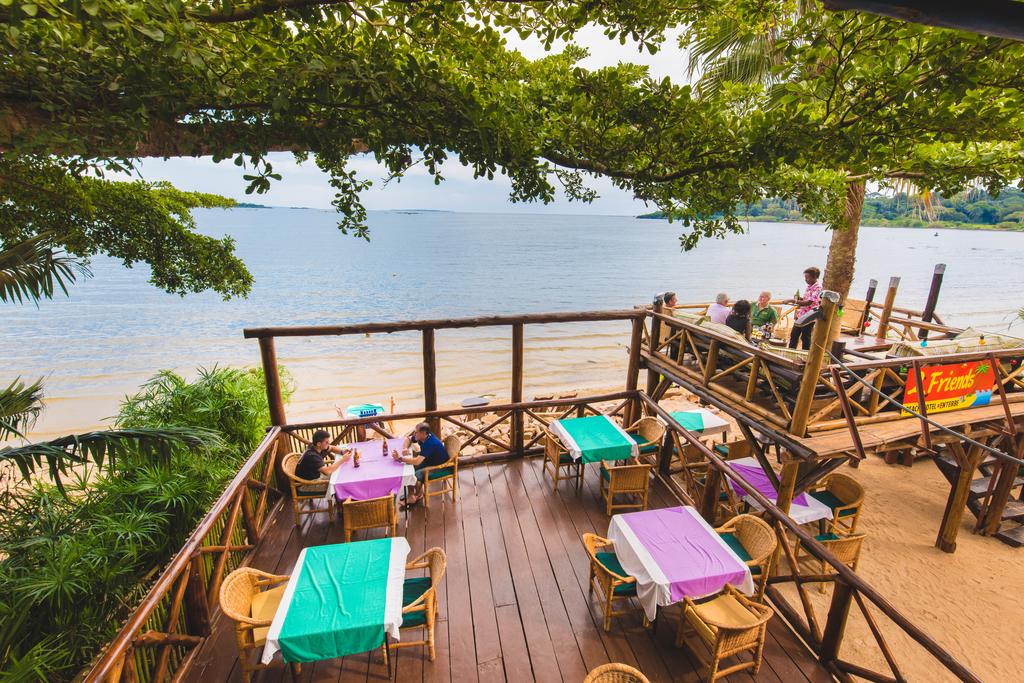 July 7: Masindi
After breakfast by the lake, drive north to the capital city of Kampala, and through the countless villages  the line the highway to the town of Masindi.   Check into the famous Masindi Hotel, the oldest hotel in the country.  Built in 1923, the hotel has hosted Ernest Hemingway, Katharine Hepburn, Humphrey Bogart, and now you!  In the afternoon, we will go to a local market to purchase some local food supplies, which we will then take to the Masindi orphanage to drop off for the 43 incredible children that reside here.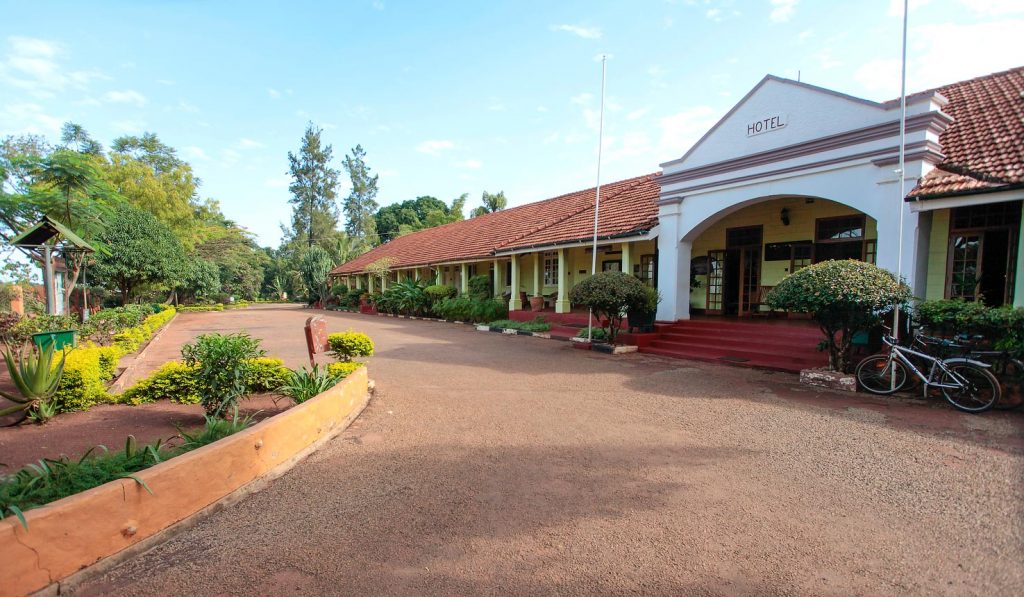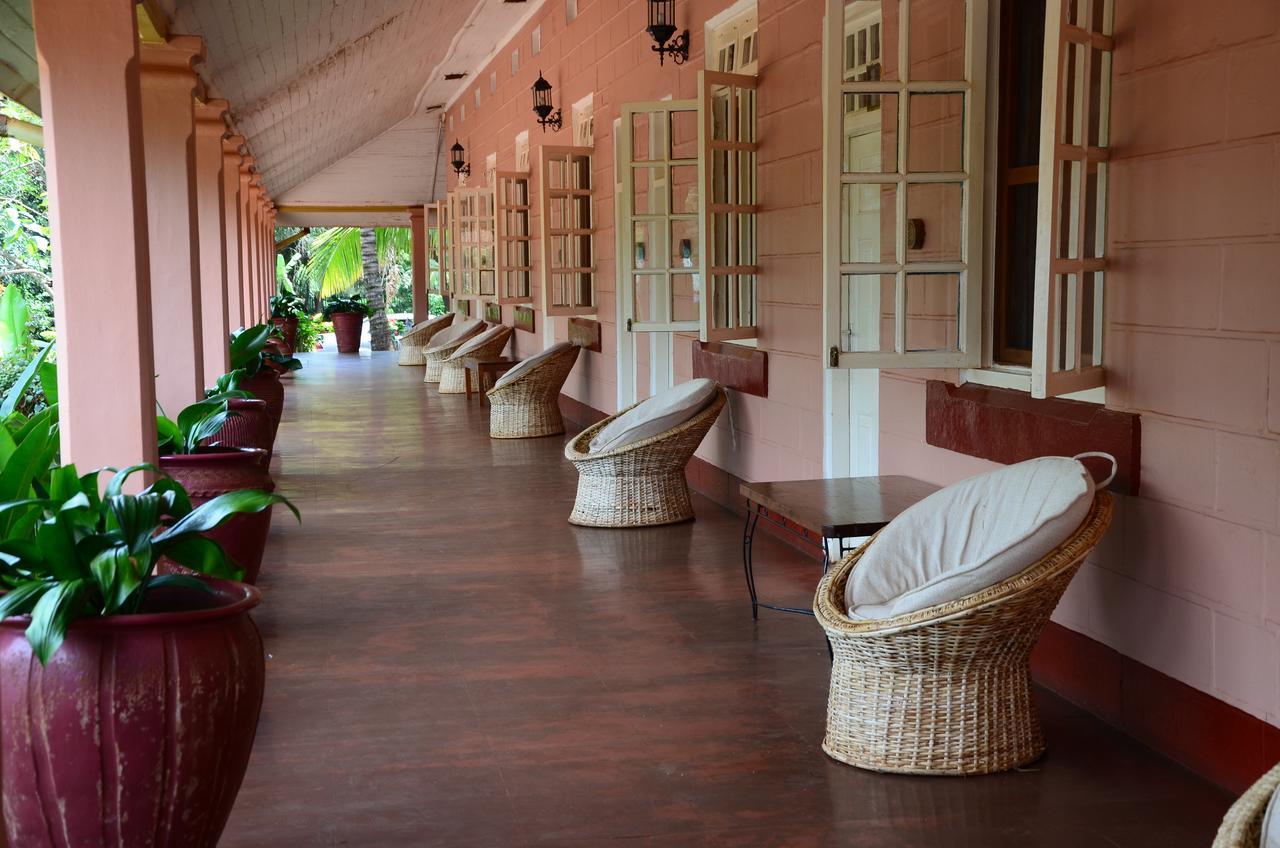 July 8, 9: Murchison Falls National Park
After breakfast, drive further north to Murchison Falls National Park, and then along the River Nile to the Pakuba Safari Lodge where we will stay the next two nights.  Enjoy game drives in the river delta, and a boat cruise among the hippos on our way to the magnificent Murchison Falls.  Winston Churchill was standing right at the base of the Falls, when he called Uganda, "the Pearl of Africa".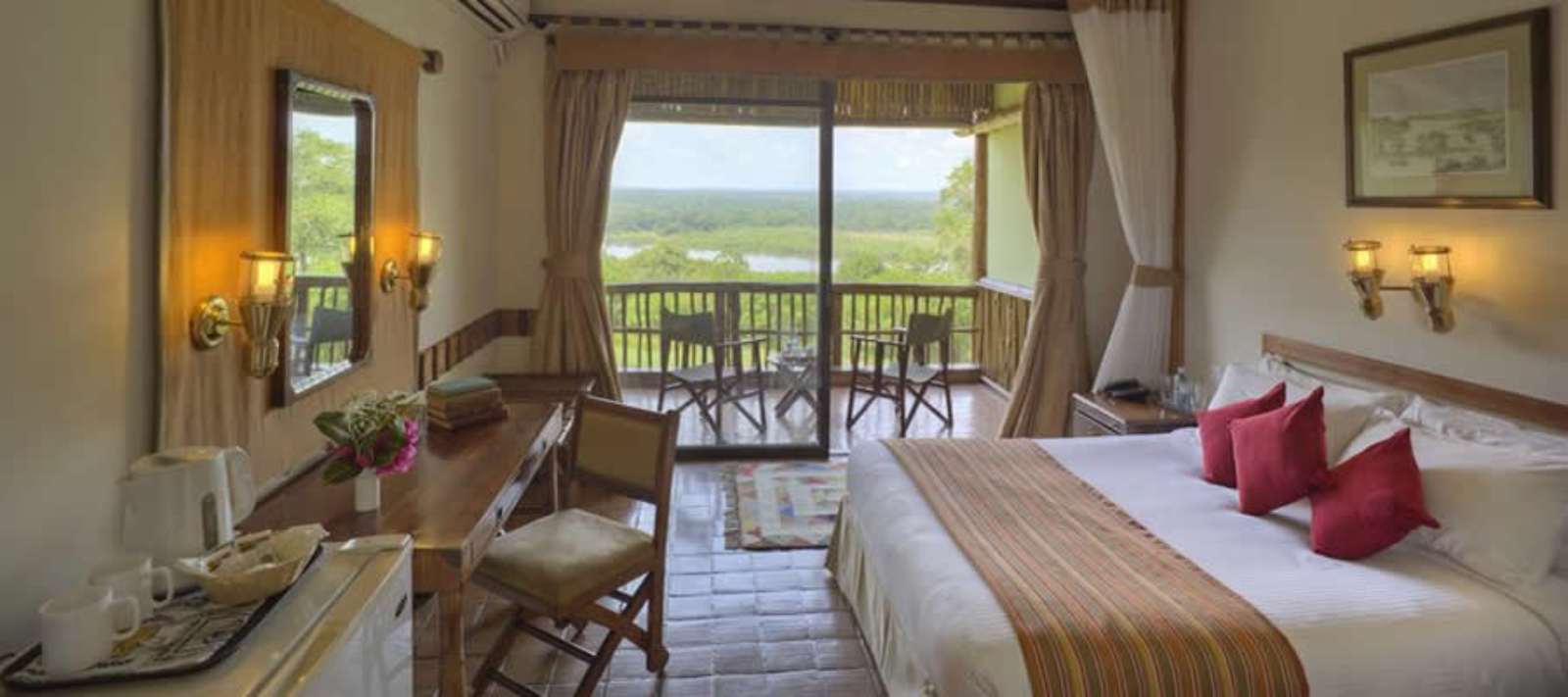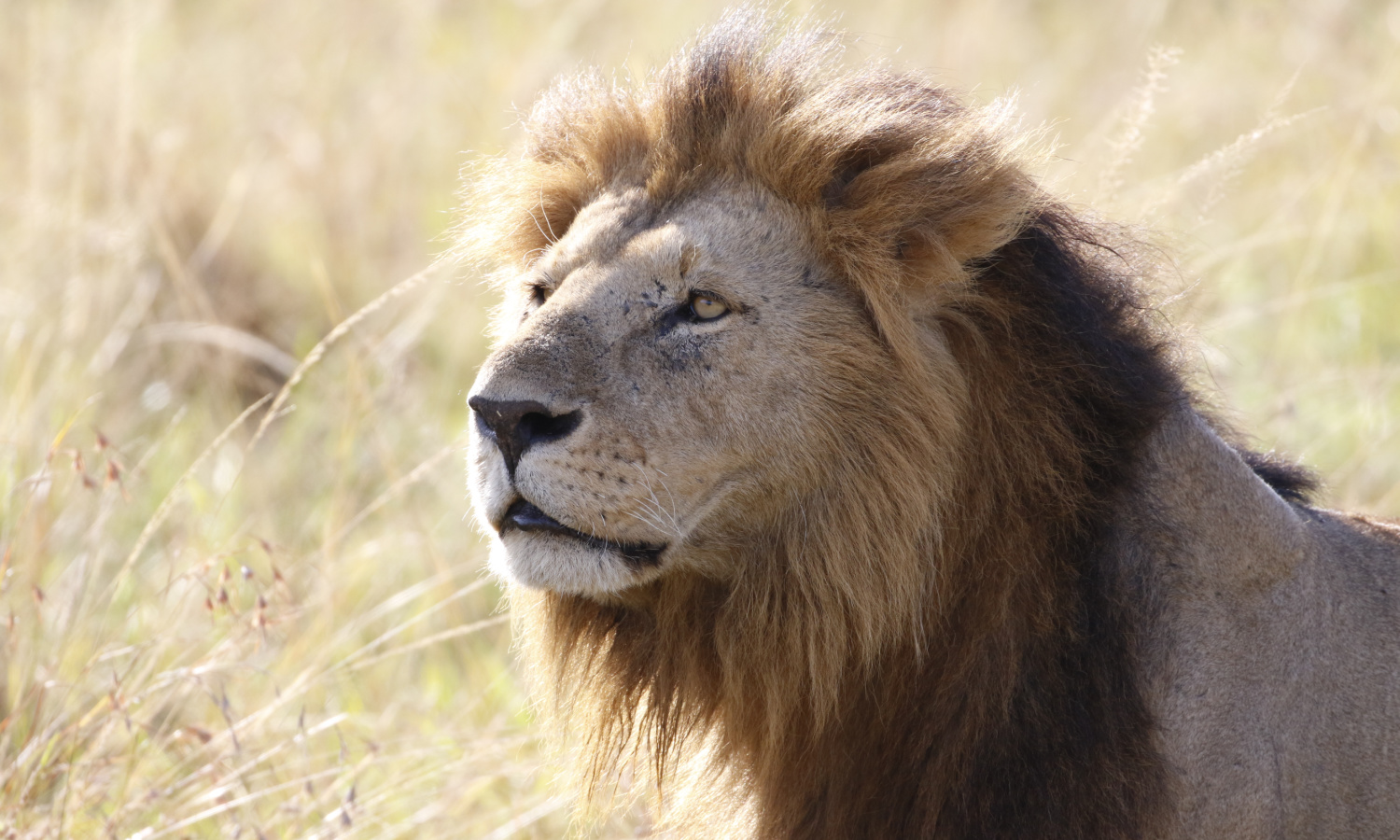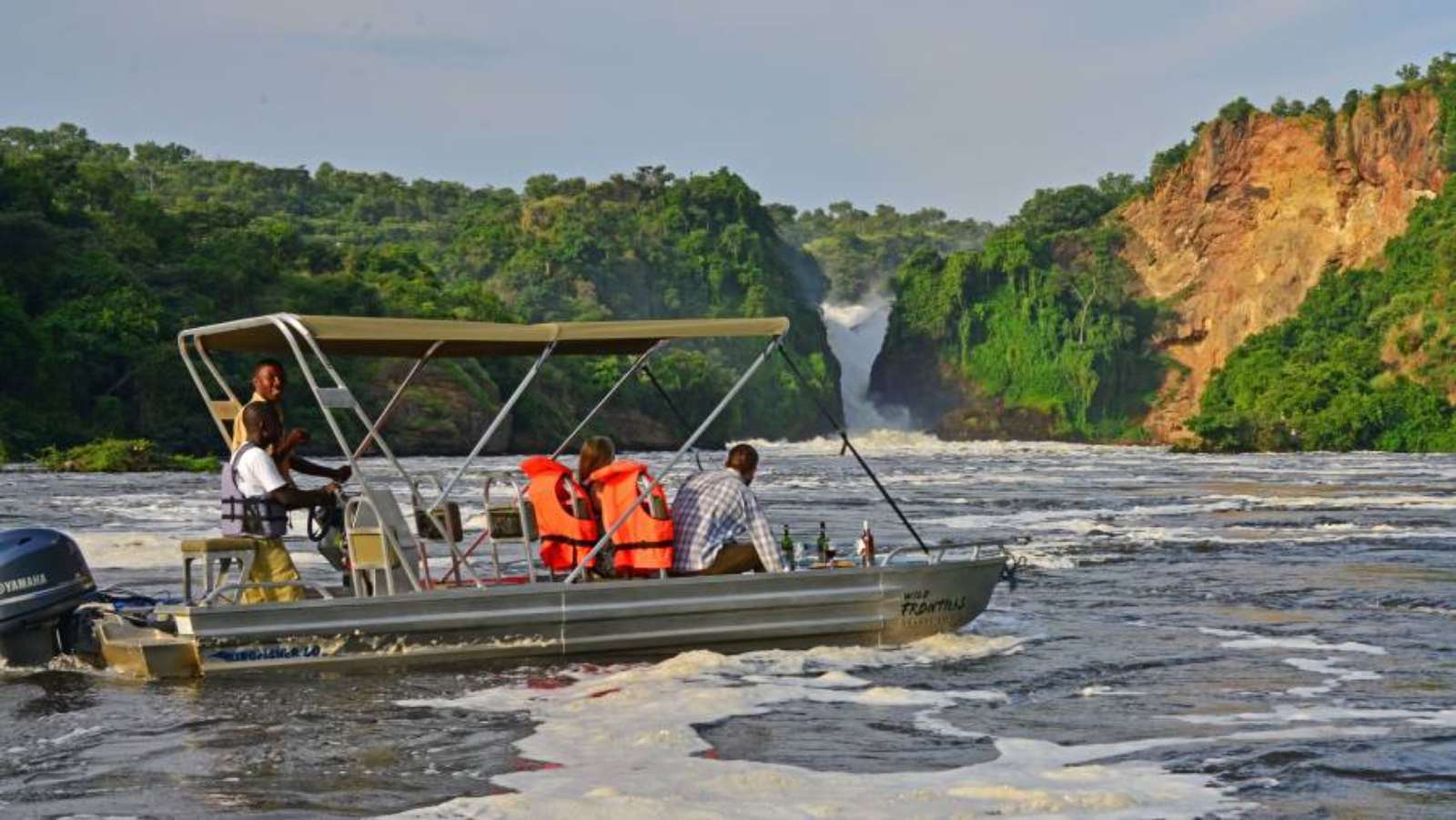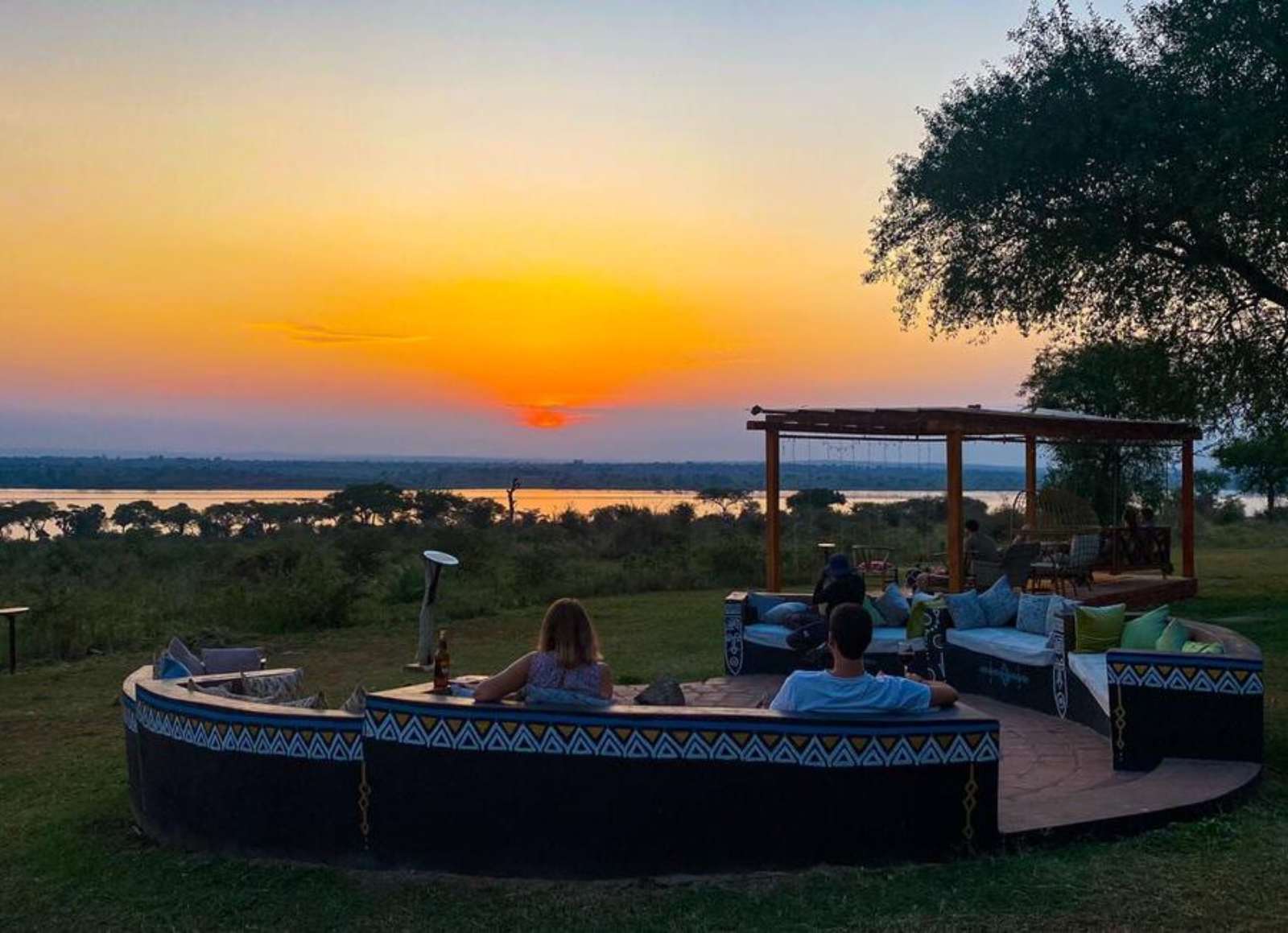 July 10, 11: Kidepo National Park
Drive through the Park, following the River Nile until we branch off and head even further north.  Just before we get to Southern Sudan, we will reach Kidepo National Park — the highlight of the safari!  This incredibly remote savannah grassland is home to an abundance of wildlife.  Lions, leopard, cheetah, elephant, giraffe, zebra, Africa's largest herds of buffalo, hartebeest, waterbuck, bushbuck, warthog…the list is endless.  Better still, much of it can be seen from the privacy of our verandas or our outdoor bathtubs.  But the best way to see the wildlife is up close: on foot, or in one of our open-top Landcruisers.  Spend the next two nights at the eco-award winning Apoka Safari Lodge.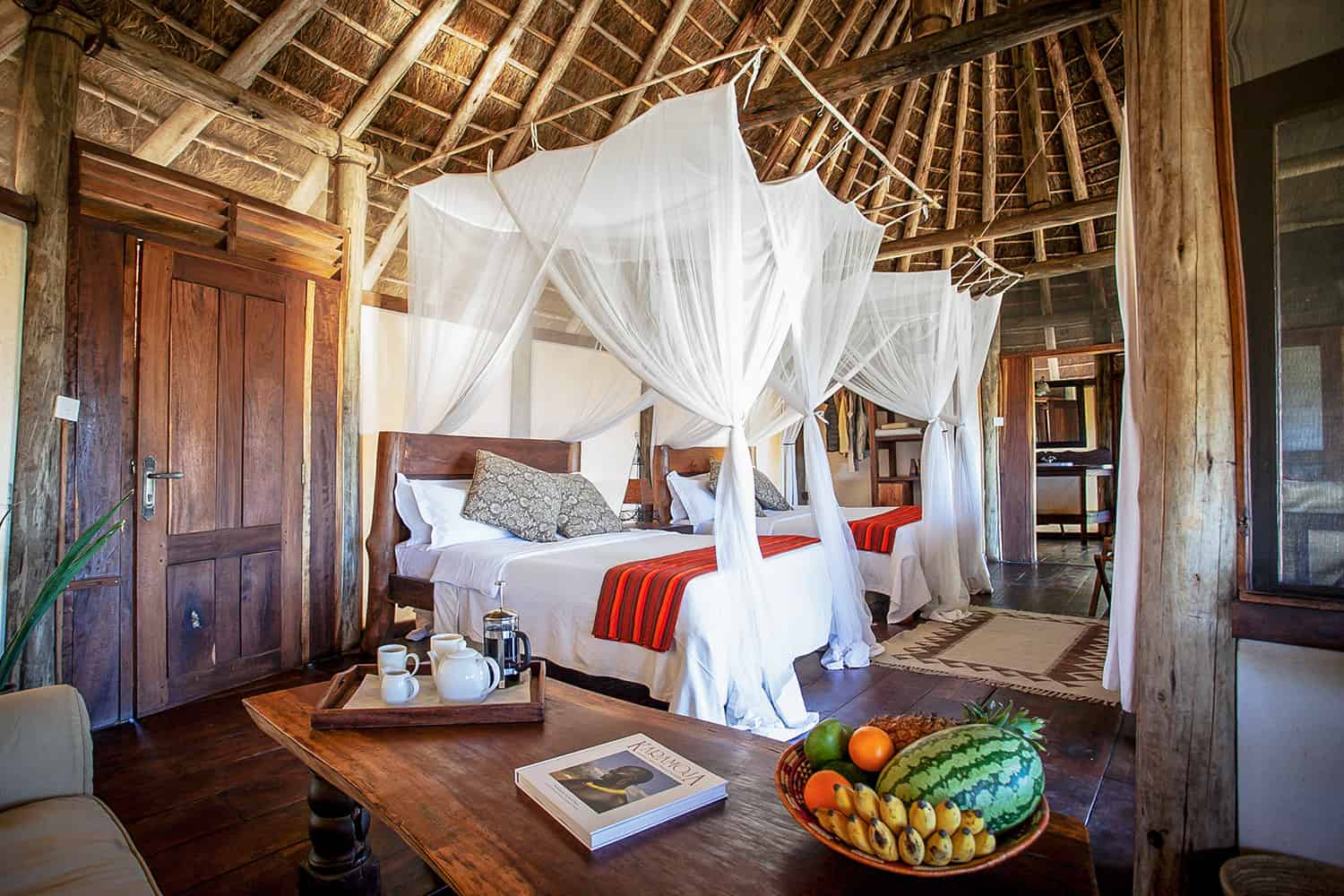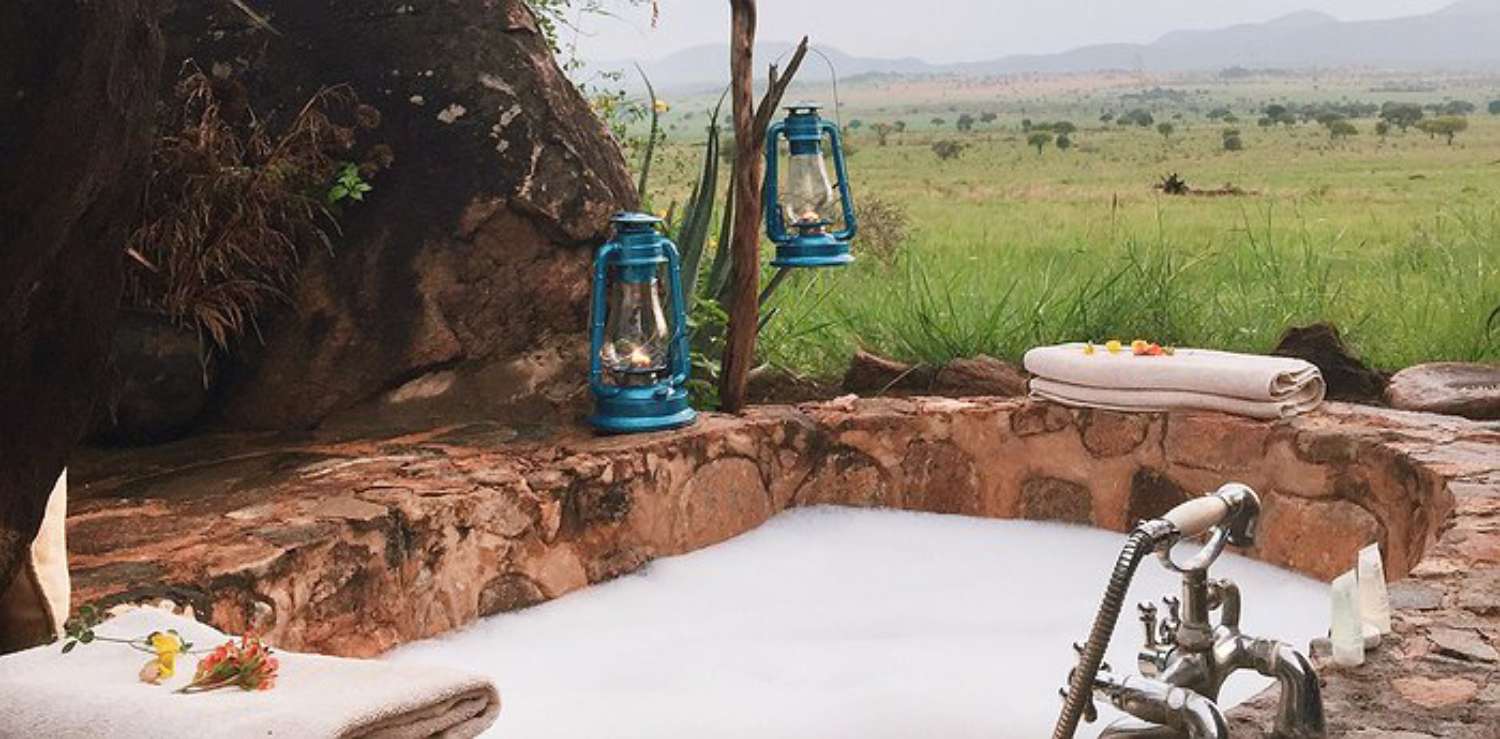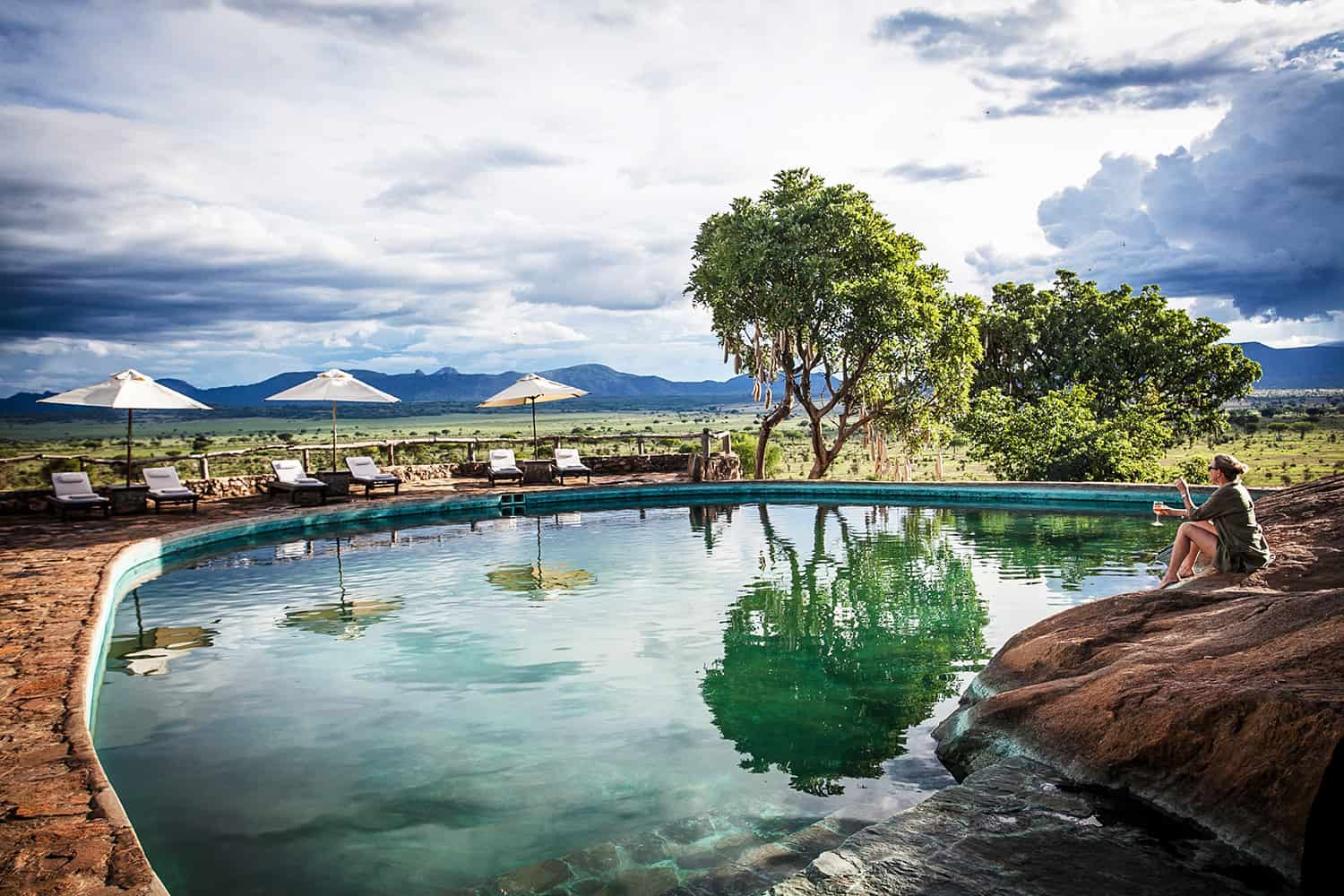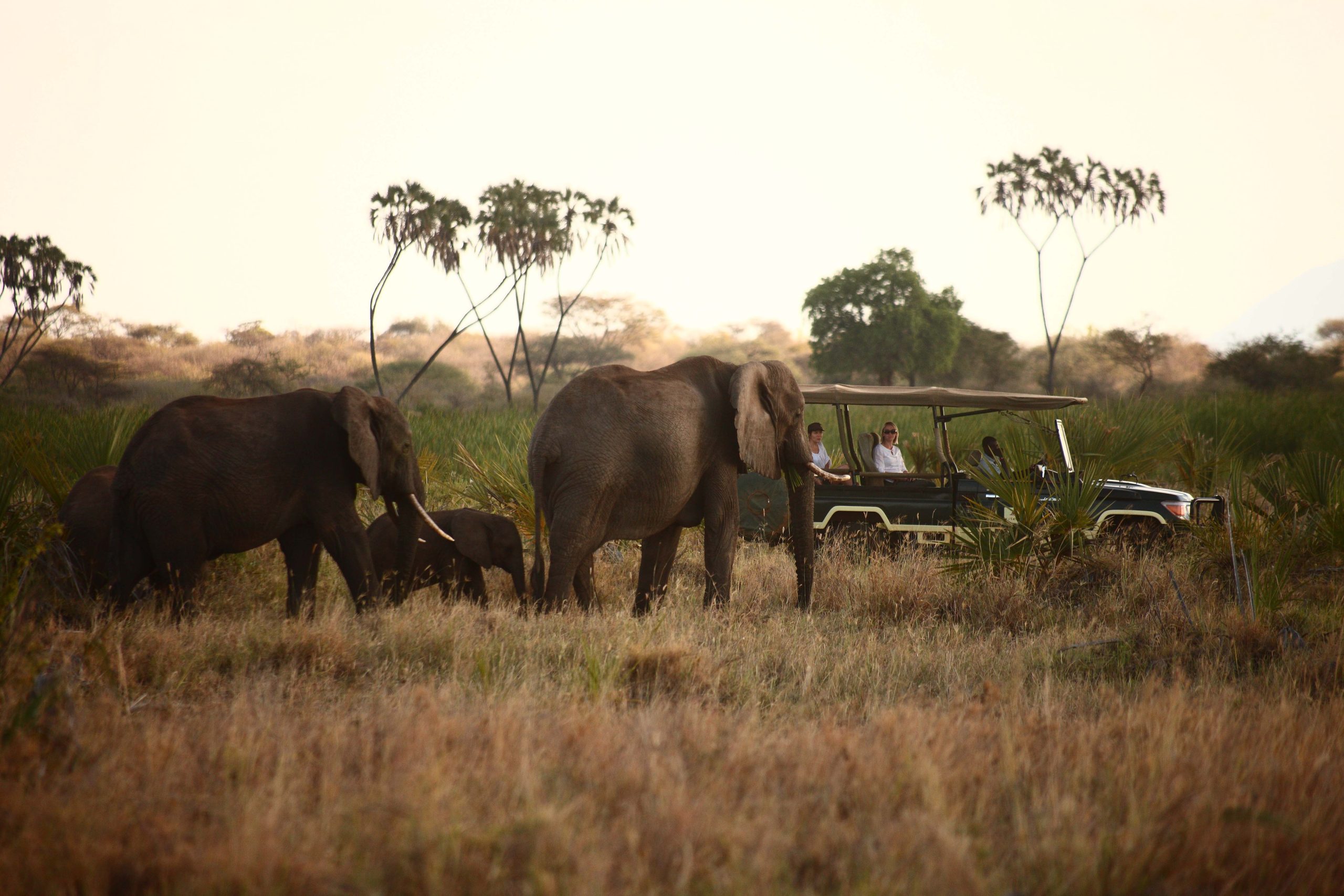 July 12, 13: Jinja on the Nile
After a morning game drive and a delicious breakfast, board your private charter flight from Jinja on the Nile.  Here we will spend the next two nights at an island lodge situated in the heart of Grade 5 white water rapids.  Spend the next two days relaxing by the river, going into Jinja town for local crafts, or volunteering on a community development project that distributes much needed Family Kits (eg. mosquito nets, soap, blankets, water jugs, and wash basins) to members from the surrounding community that have been identified as extremely needy.   Overnight at Wildwaters Lodge.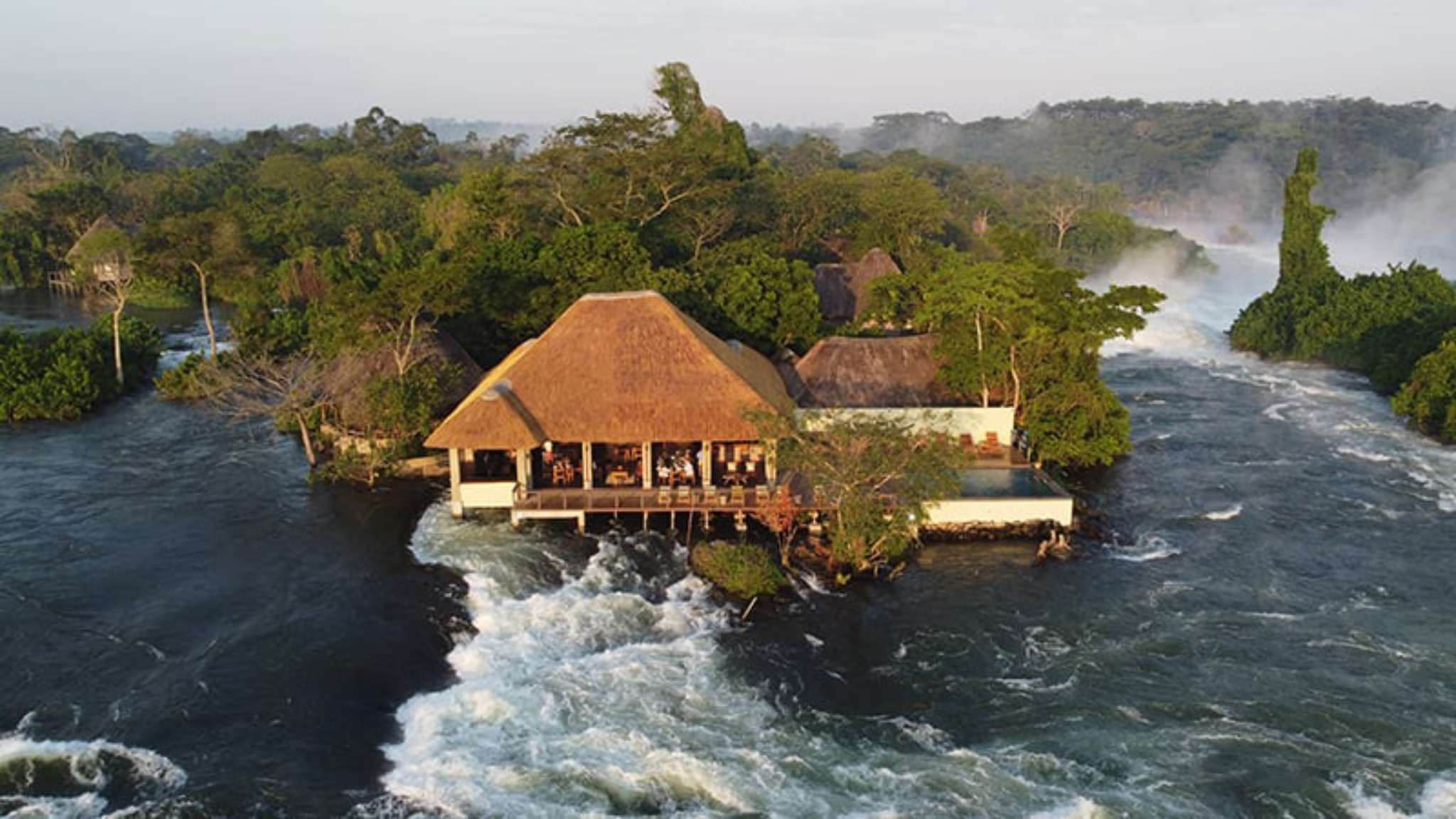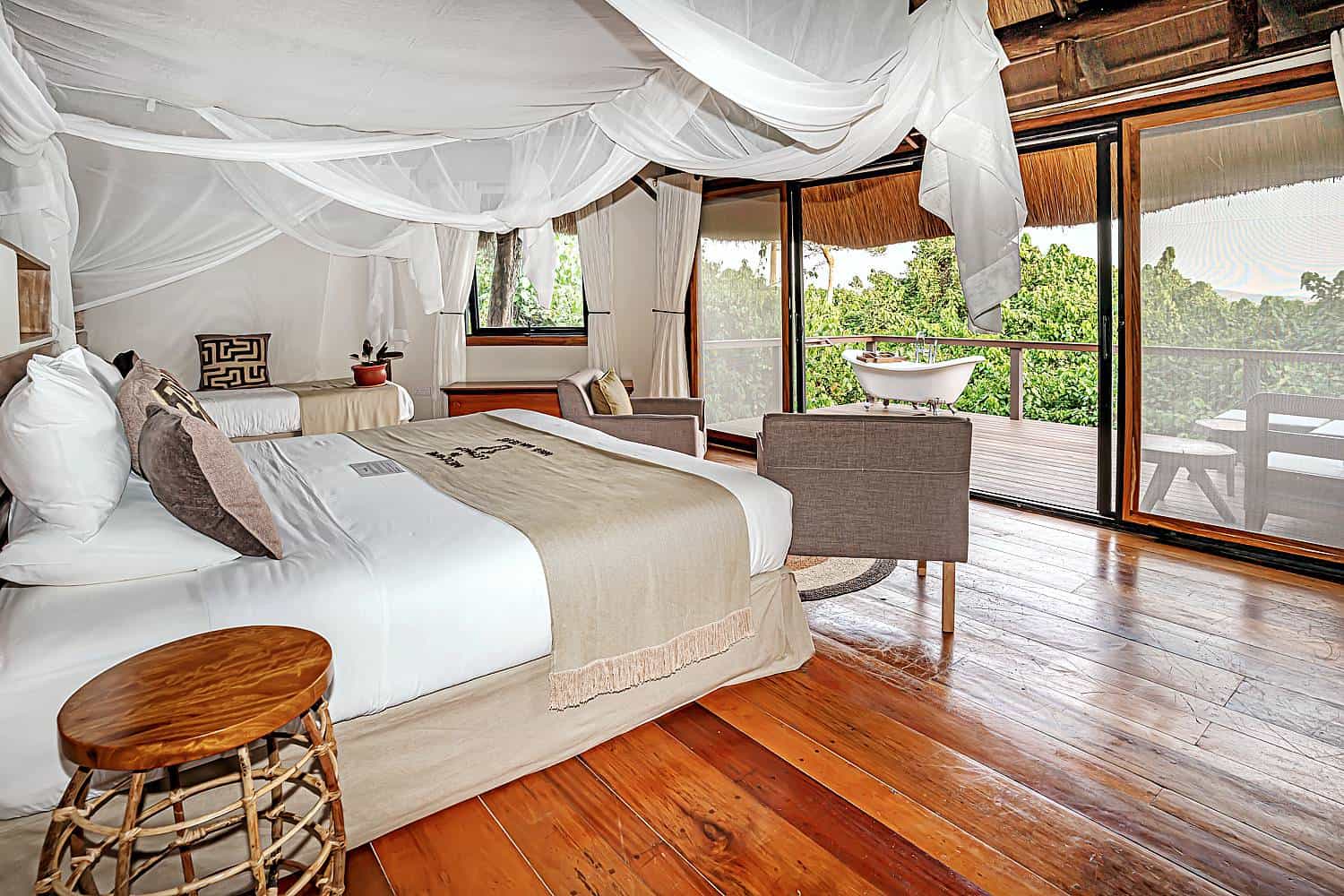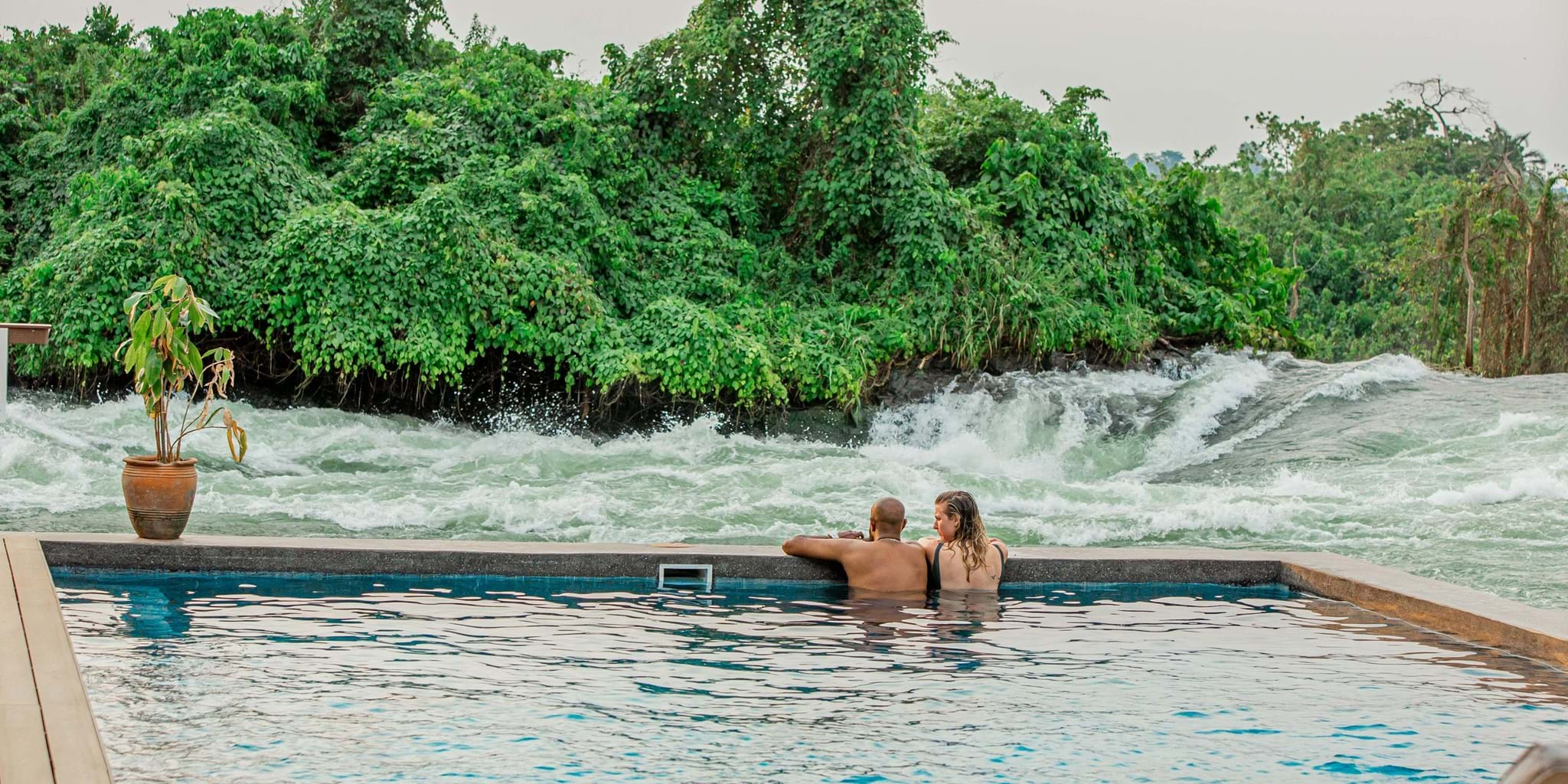 July 14, 15: Entebbe Departure Flight
After a delicious breakfast overlooking the River Nile, drive back to Entebbe in time to board your international flight back home, (arriving home on July 15), with memories of a unique adventure that will last a lifetime!
Optional Gorilla Trekking Extension
(US$ 2,890)
July 14,15,16,17,18:  Bwindi Impenetrable Forest
For those who are in great shape and highly energetic, you can opt for an extension to trek with the gorillas in Bwindi Impenetrable Forest.  Considered to be one of the most exhilarating travel experiences in the world, coming face to face with a Silverback gorilla is truly unforgettable.  After saying goodbye to the group on July 14, drive from Jinja to Lake Mburo for an afternoon game drive and night at Rwakobo Lodge.   The next day, drive to Bwindi Impenetrable Forest for two nights in the Rushaga Gorilla Resort. Begin your trek (July 16) at the bottom of the misty hills and ascend into the Rainforest for a life changing hour with these precious primates.  On July 17, board a 12-seater domestic flight back to Entebbe, and transfer to your international flight back home (arriving home on July 18).  Gorilla trekking permit, three nights accommodation, and domestic flight to Entebbe included.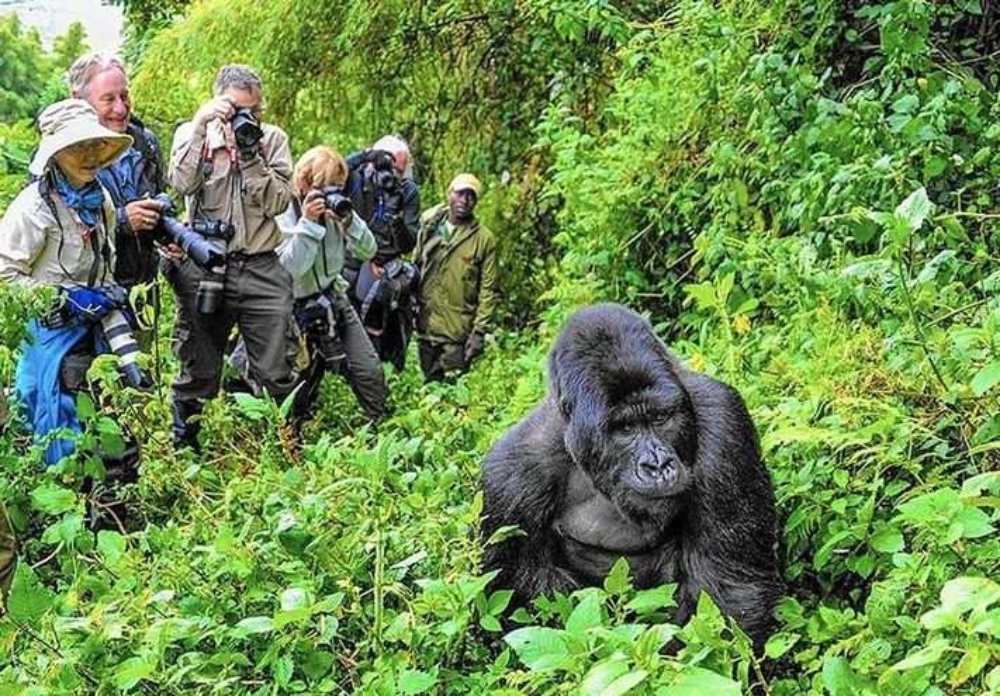 Included for this safari:
En-suite accommodations (based on double occupancy) and all meals as per the itinerary.
Soft drinks, Bottled water and Bar beverages at all 3 safari lodges.
Exclusive transport in 4×4 Landcruisers with 'pop-up' roof and guaranteed window seat.
Services of exceptional English-speaking guides, knowledgeable of local region and culture.
Long-range radio communication (and access to mobile phone) for the duration of the trip.
Complimentary bottled drinking water.
Daily safari briefings.
All park entry fees, conservation fees, airport transfers, and departure taxes.
Guided safari walks, school/orphanage visits, and cultural excursions as per the itinerary.
Leadership in ethical, socially responsible practices.
A domestic chartered flight (July 12) as mentioned in the itinerary.
Complete pre-departure information including packing lists, trip itinerary, and flight details.
Not included:
International airfare.
Travel/medical/cancellation insurance.
Single Supplement (if you would like your own room).
Passport fees, inoculations, PCR tests (if necessary), and Tourist Entry Visa.
Gratuities for drivers.
Any optional excursions not mentioned in the itinerary.
Souvenirs, laundry, and items of a personal nature.
Travel with a purpose on a socially responsible safari.