Scroll to Content
Welcome To Our Safari Store
Shopping for your safari clothing and safari accessories is now even easier.  We have added even more advice on what to pack for your safari, and have made choosing the correct size extremely simple with our informative size charts.  However, please do not hesitate to contact us for free advice and assistance as you shop online.
To receive an additional 10% off the advertised prices, please include the Voucher Code: SRSAFARIS when completing payment.
To get started, just click anywhere on the image below!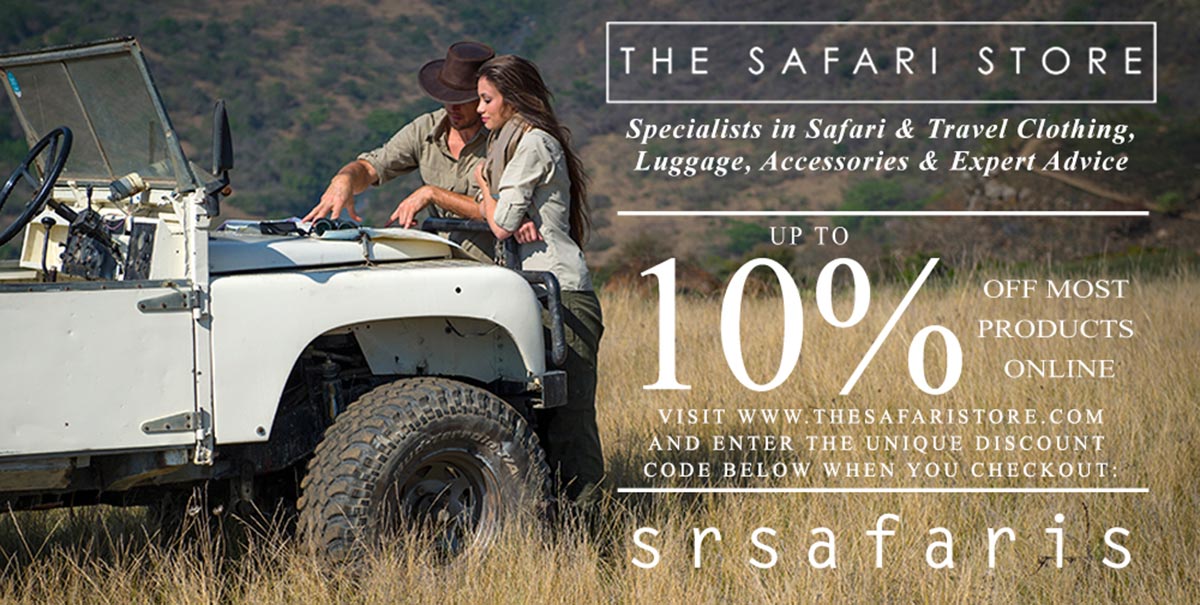 Visit www.thesafaristore.com