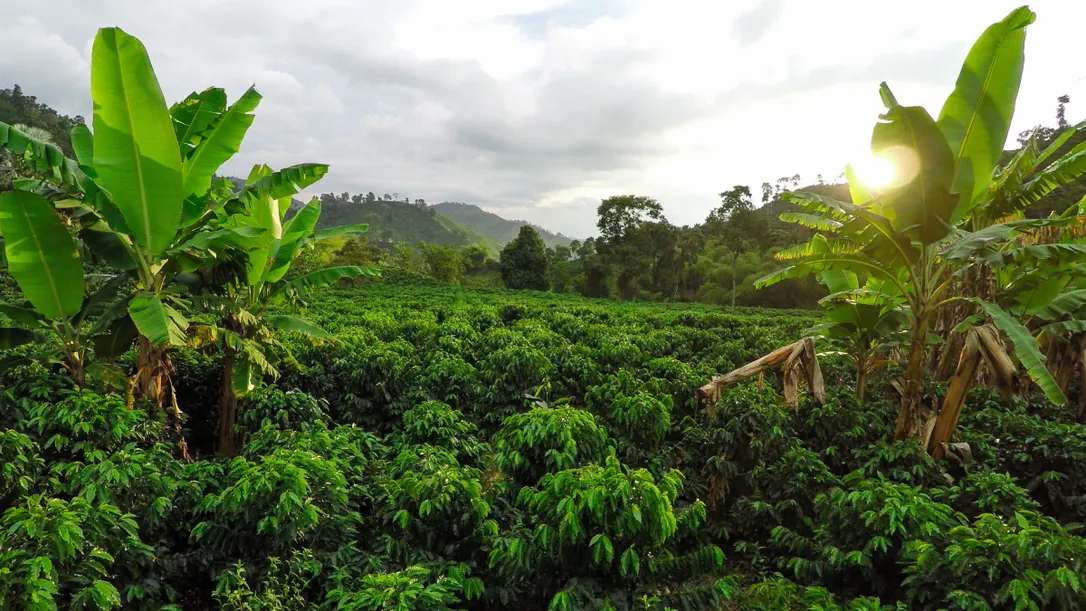 Scroll to Content
Colombia: Coffee Origin Experience
October 22-30, 2023 | US$ 2,800
US$ 2,800 per person sharing (international airfare not included)
Transform what you know about coffee, its origin and its people over seven wonderful, event-filled days in the heart of Santander, Colombia. Upon arrival in Bogota, Colombia, we will board a short domestic flight to the city of Bucaramanga in the region of Santander, and stay on a traditional Colombian coffee farm which has been repurposed as a Posada (small hotel). From here, we will visit nearby towns, local coffee farms, Chicamocha National Park (PANACHI), and of course, the beautiful town of Barichara. This will be a great opportunity to learn all about coffee cultivation, harvesting, processing, while cupping local coffee along the way. Most meals will be provided at the Posada, but there will also be opportunities to branch off, explore, and find some delicious treats on your own.
Dear Coffee Lover,
The trip described below is planned to provide you a full and immersive week into the coffee production experience; focused in the Department of Santander, Colombia. Once settled into the heart of a traditional coffee farm, you will experience the entire process including planting, growing, harvesting, processing, roasting and brewing in its various forms, as well as a formal cupping. We will also visit several other local coffee farms, to broaden your spectrum of knowledge of the cultivation of specialized coffee in this region.
Additionally, we will take the opportunity to visit a few iconic historic places in Santander including a town on the Chicamocha River with 54 inhabitants famous for having the first toll booth in Colombia, the Chicamocha National Park called PANACHI with a spectacular gondola ride over the river canyon and a visit to Barichara, recognized as "the most beautiful town in Colombia".
I welcome you to this Colombia coffee adventure. I am confident that you will learn about the complete coffee experience from the warm, endearing and hardworking local community of Santander. I know that you will return home with expansive knowledge and unique experiences to share.
Edward Denyer ~ CEO Eco-Coffee
October 22,23: Flight to Bogota, Colombia
Your international flight takes you to Bogota, Colombia (arriving Oct. 23). Upon arrival, Ed Denyer will welcome you and help you transfer to your  local flight to Bucaramanga.  Transfer from the Bucaramanga airport to the Posada Don Agustín, located in Aratoca Santander, a modest hotel reimagined from a coffee farm into our exclusive compound with plenty of nooks to embrace the coffee plantation sights and sounds until sundown. Registration followed by a welcome lunch, a traditional plate, this will be a group event in the outdoor kitchen, and an option of poolside acclimation. Welcome dinner will be a light meal affair.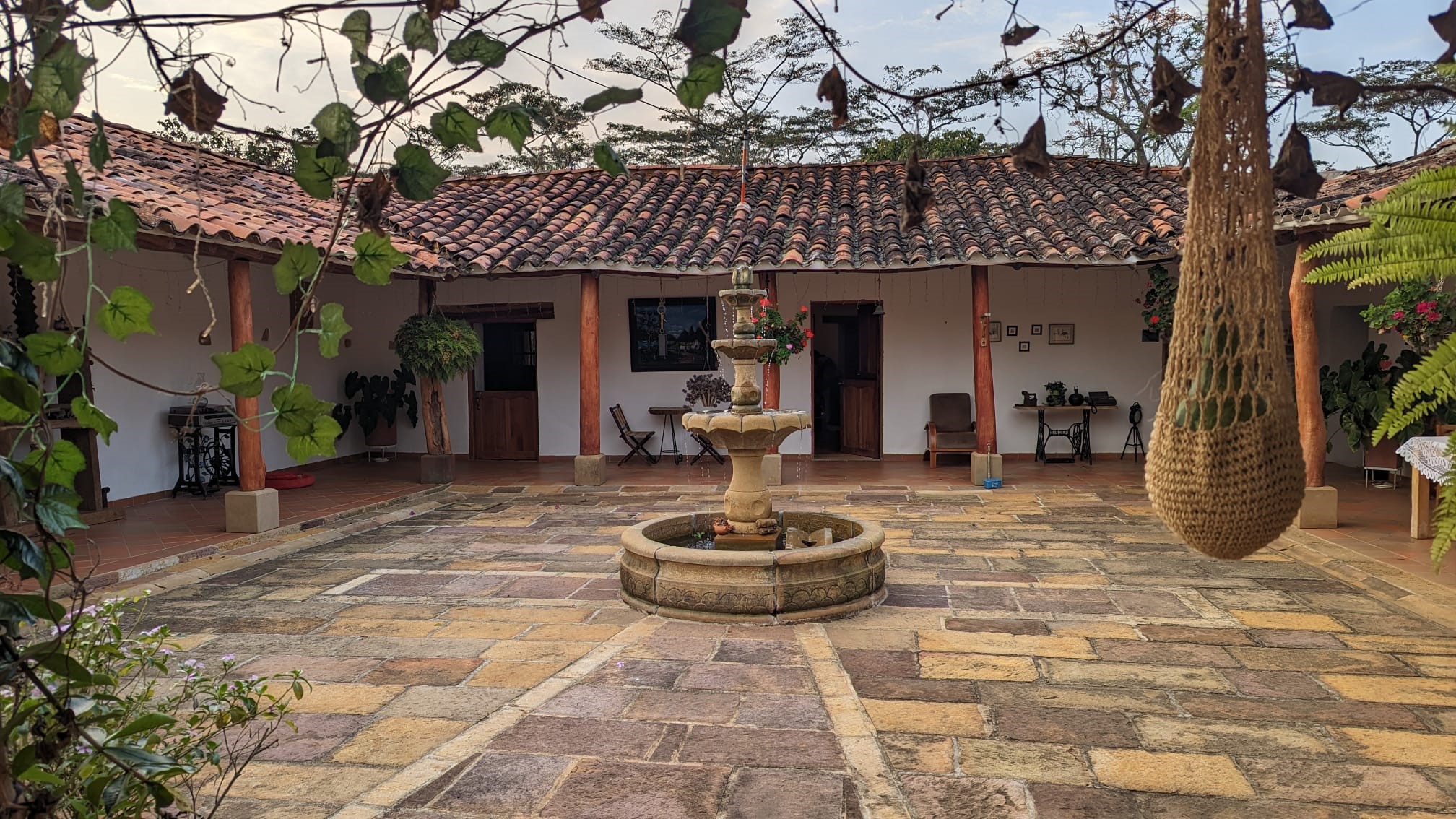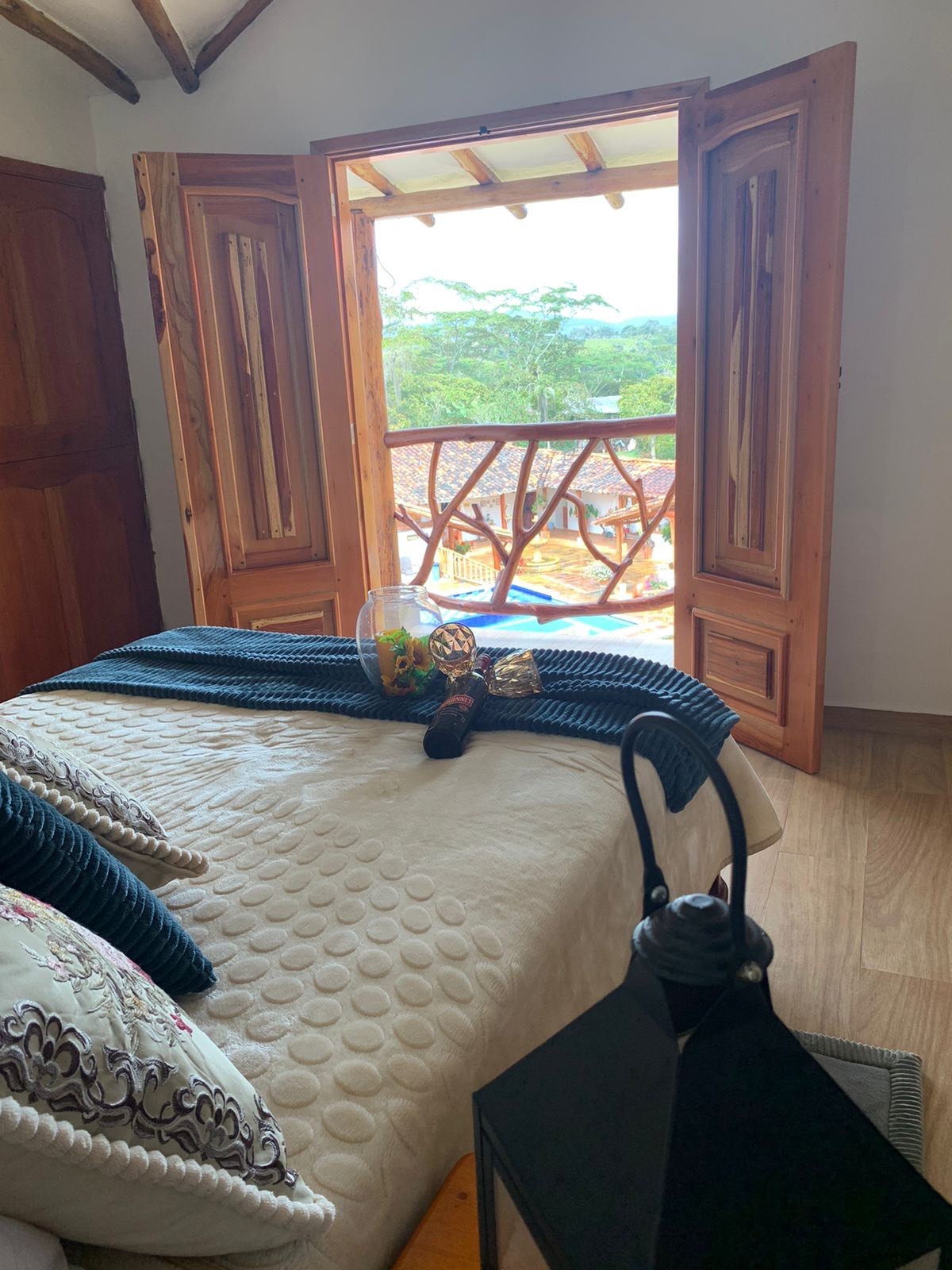 October 24:  Introduction to Coffee

For breakfast at the Posada you have a choice of eggs, arepas, fruits, fresh juice and coffee. Our education then starts with learning the process of coffee cherry collection, to be later processed manually as was done in a traditional plantation. We have a typical lunch at the Posada and in the afternoon we continue with the process of pulping and fermenting. Mid-afternoon we will have the experience of eating "arepas de choclo", provided by the local producer. Dinner at the Posada.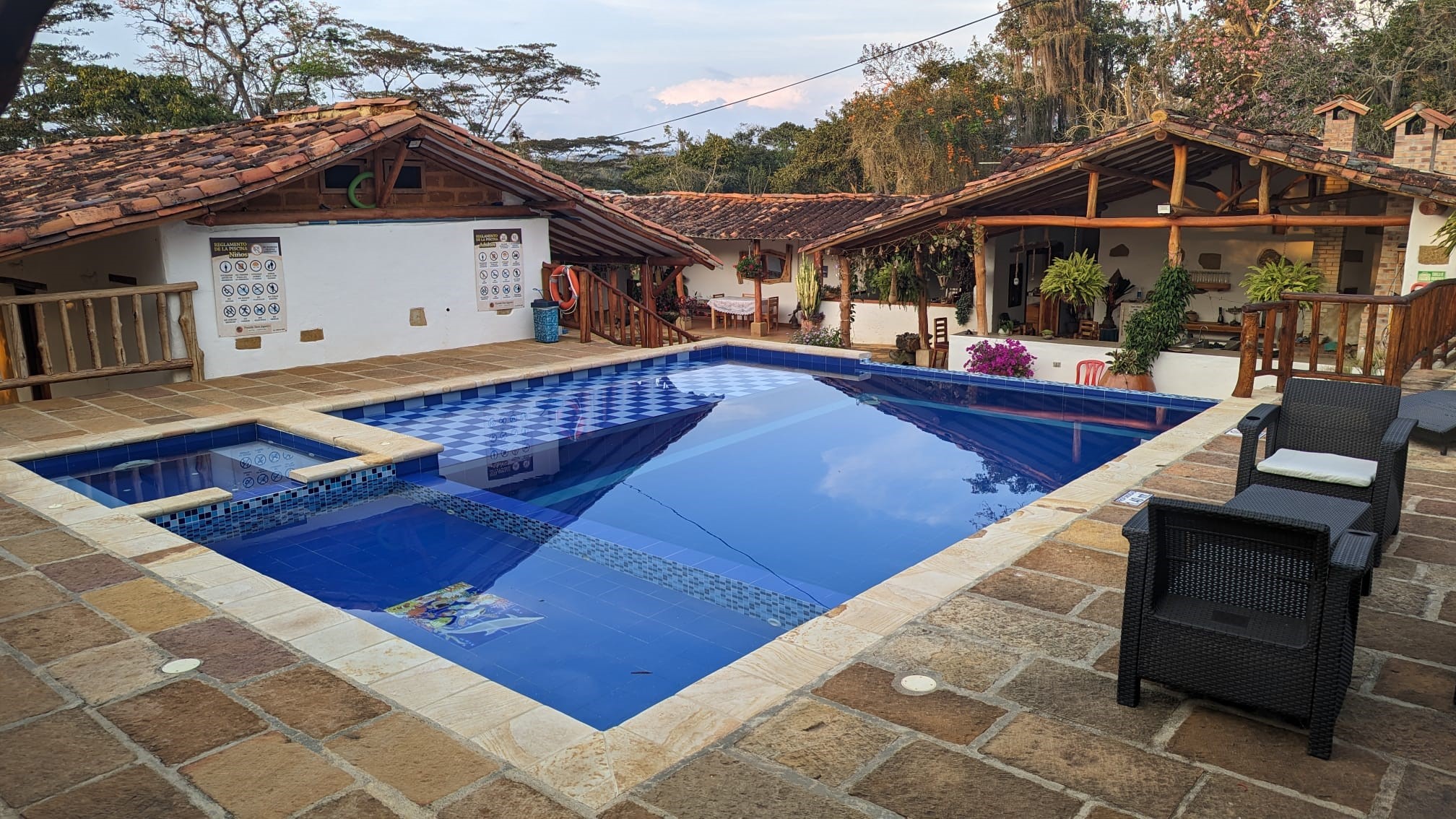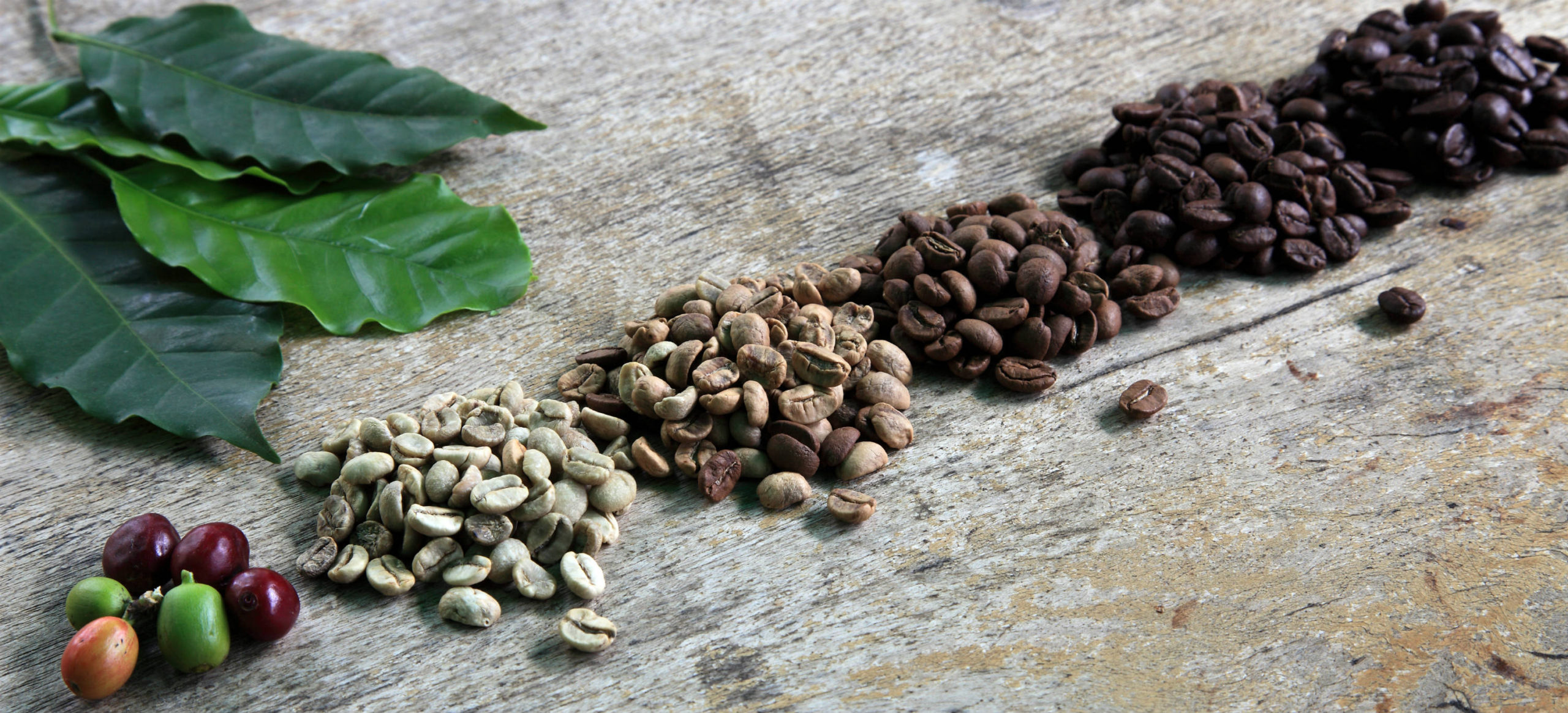 October 25: Coffee Processing
After breakfast at the Posada, we continue with the sequence of the coffee process: consisting of selecting the parchment, removing the husk or hulling, selecting the grain, roasting, and grinding. We have lunch at the Posada and in the afternoon we visit Jordan, a town on the banks of the Chicamocha River, where the first toll booth in Colombia existed. We return to the Posada for dinner.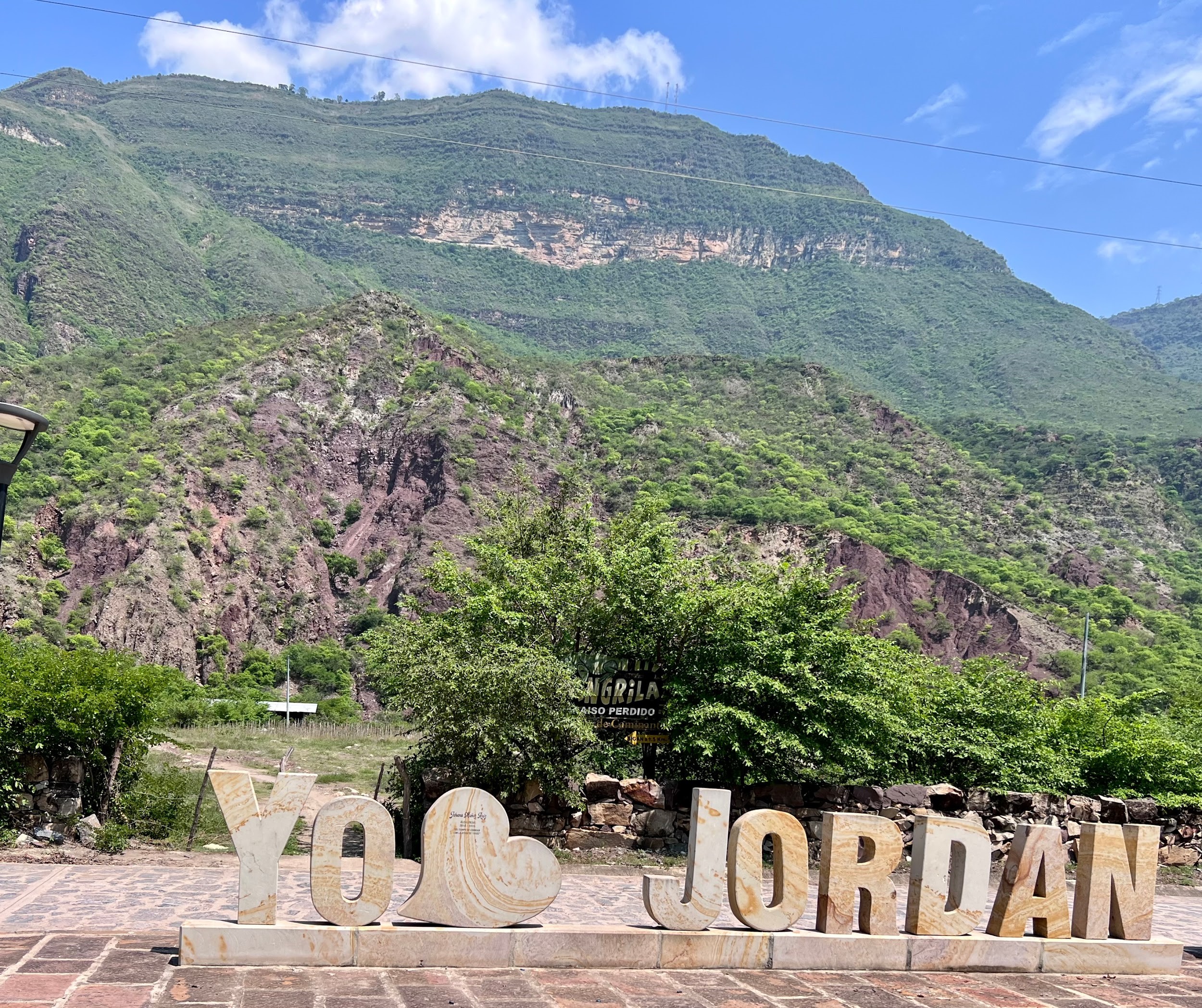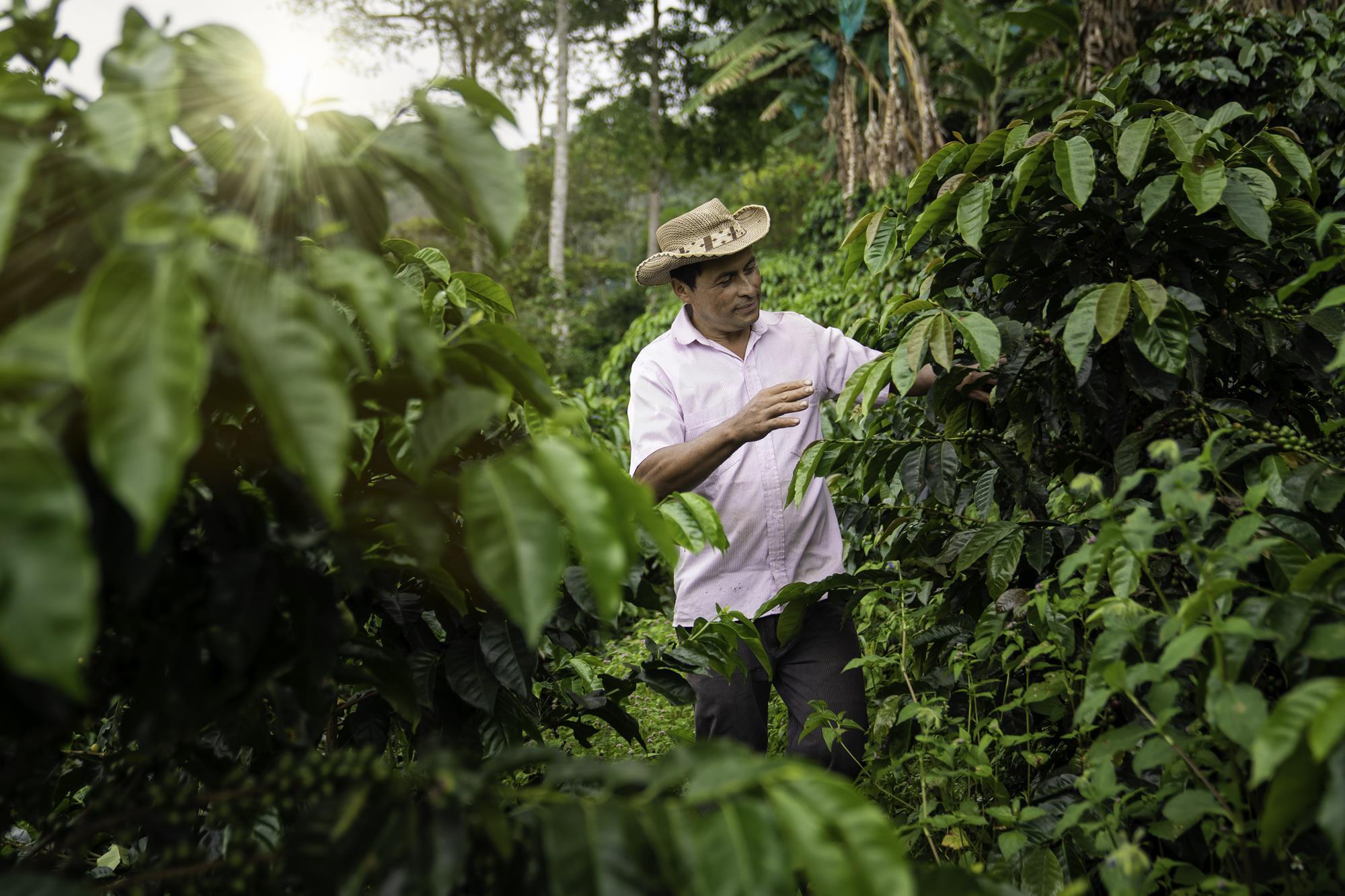 October 26: San Gil Coffee Farm
After breakfast at the Posada, we will visit an artisanal family run coffee farm near San Gil where we will learn about the coffee process from the farm administrator. We will have a traditional worker lunch and then we return to La Posada. In the afternoon we have a group session to go over all the latest methods that are used to prepare your brewed cup of coffee, hosted by a local specialty coffee outfit, with a "tasting" included. Dinner will be at the Posada.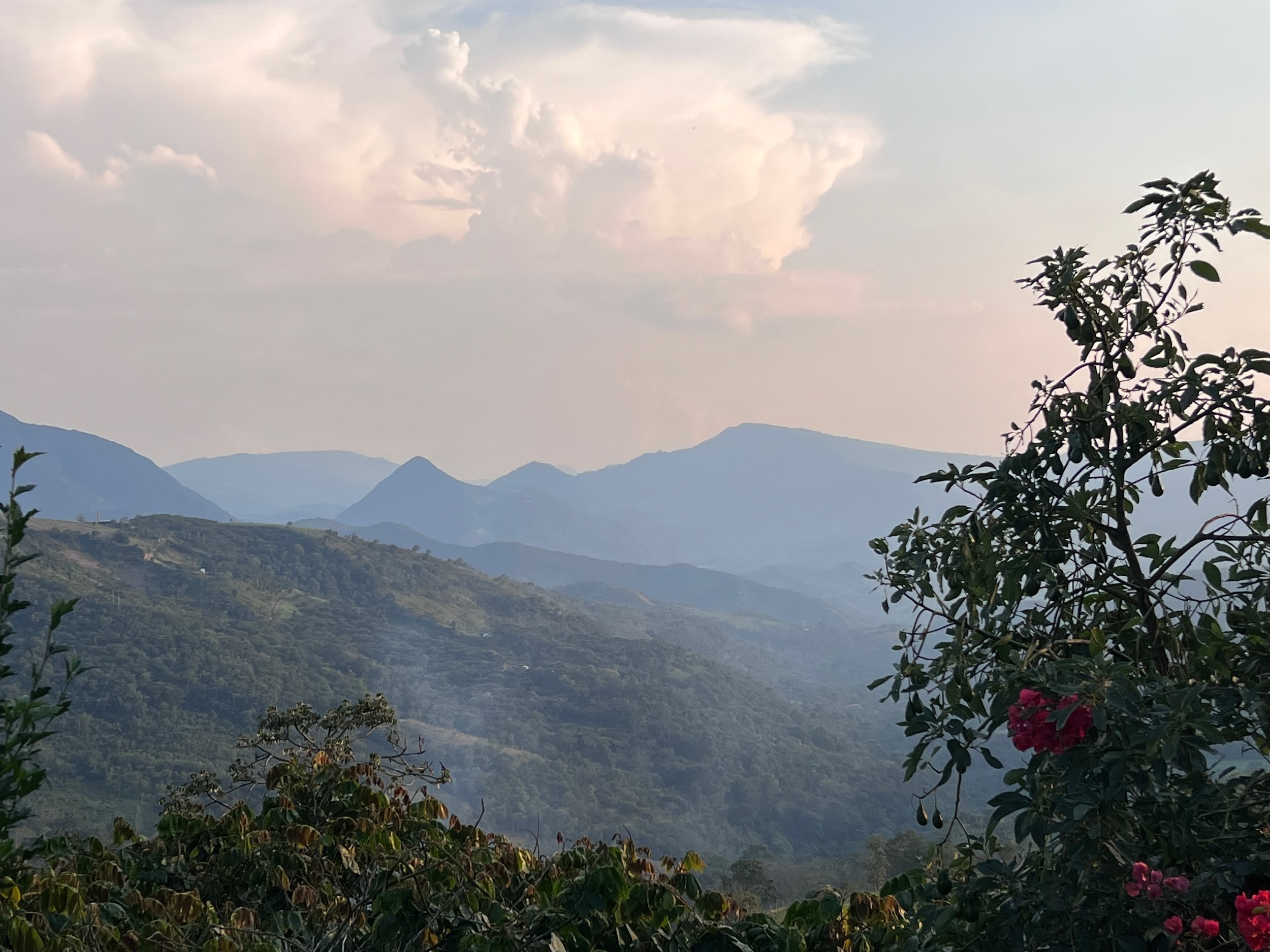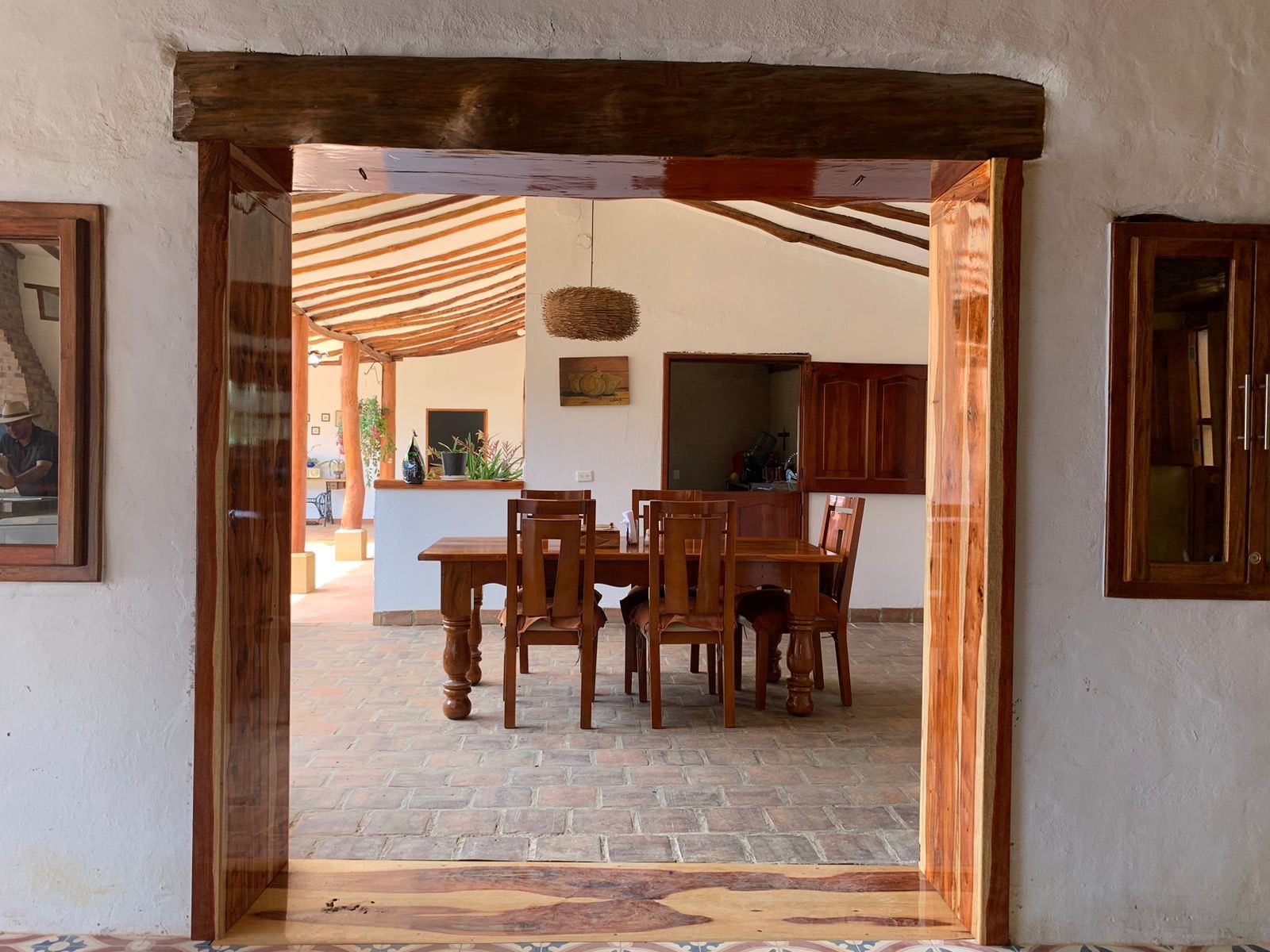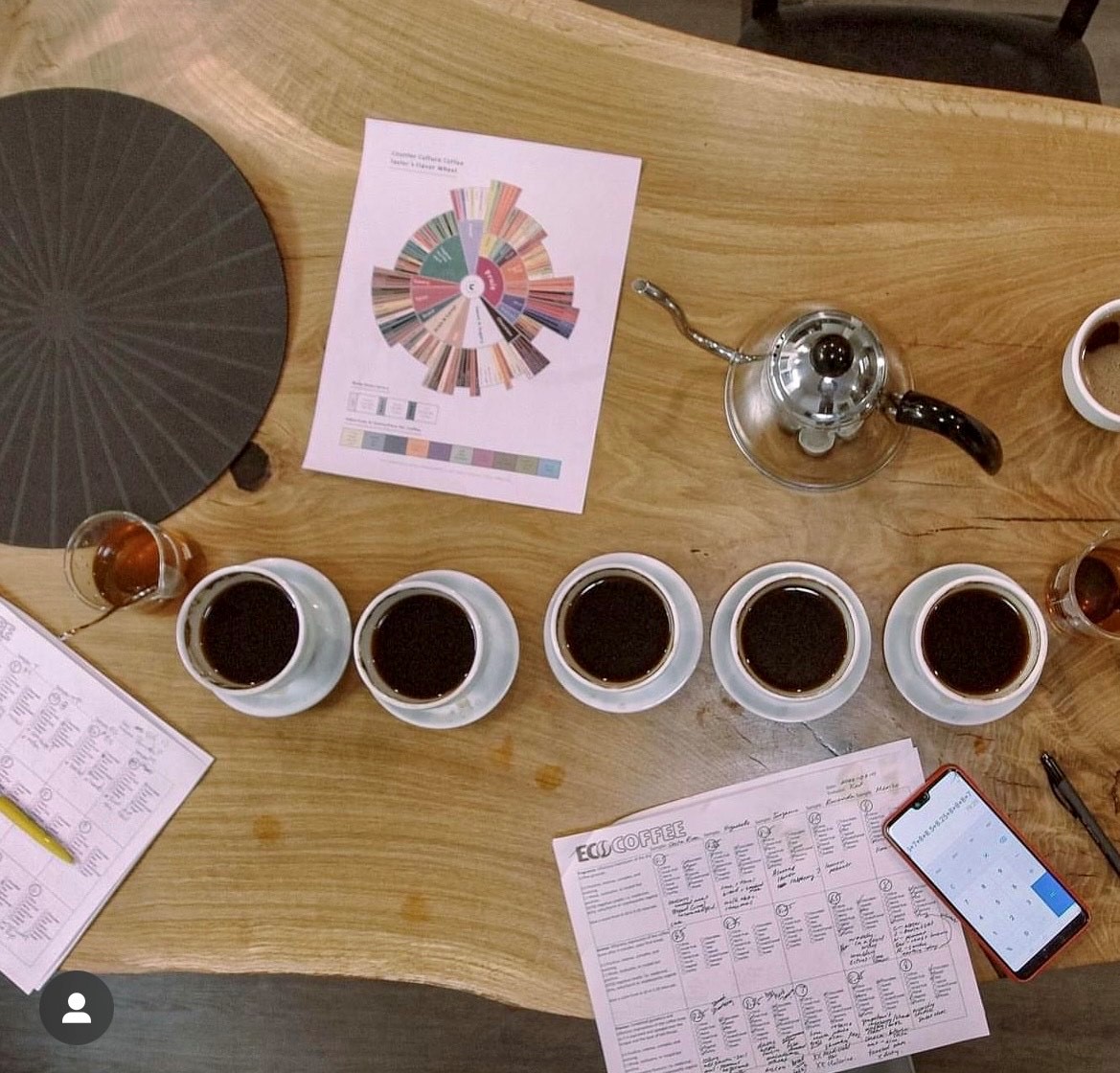 October 27: Chicamocha National Park
After breakfast at the Posada, we will visit the "Hacienda Cafetera La Pradera", a family owned coffee processing business spanning three generations where their innovative techniques and quality improvements in specialty organic coffee is well known and respected. At noon we head to the Chicamocha National Park, known as PANACHI, located along the Chicamocha river canyon 50 km from the city of Bucaramanga. The park contains a variety of outdoor activities, one of the most outstanding being the cable car that crosses the river to reach "Mesa de los Santos" on the other side of the canyon. Lunch is on your own in the park. We return to the Posada for dinner.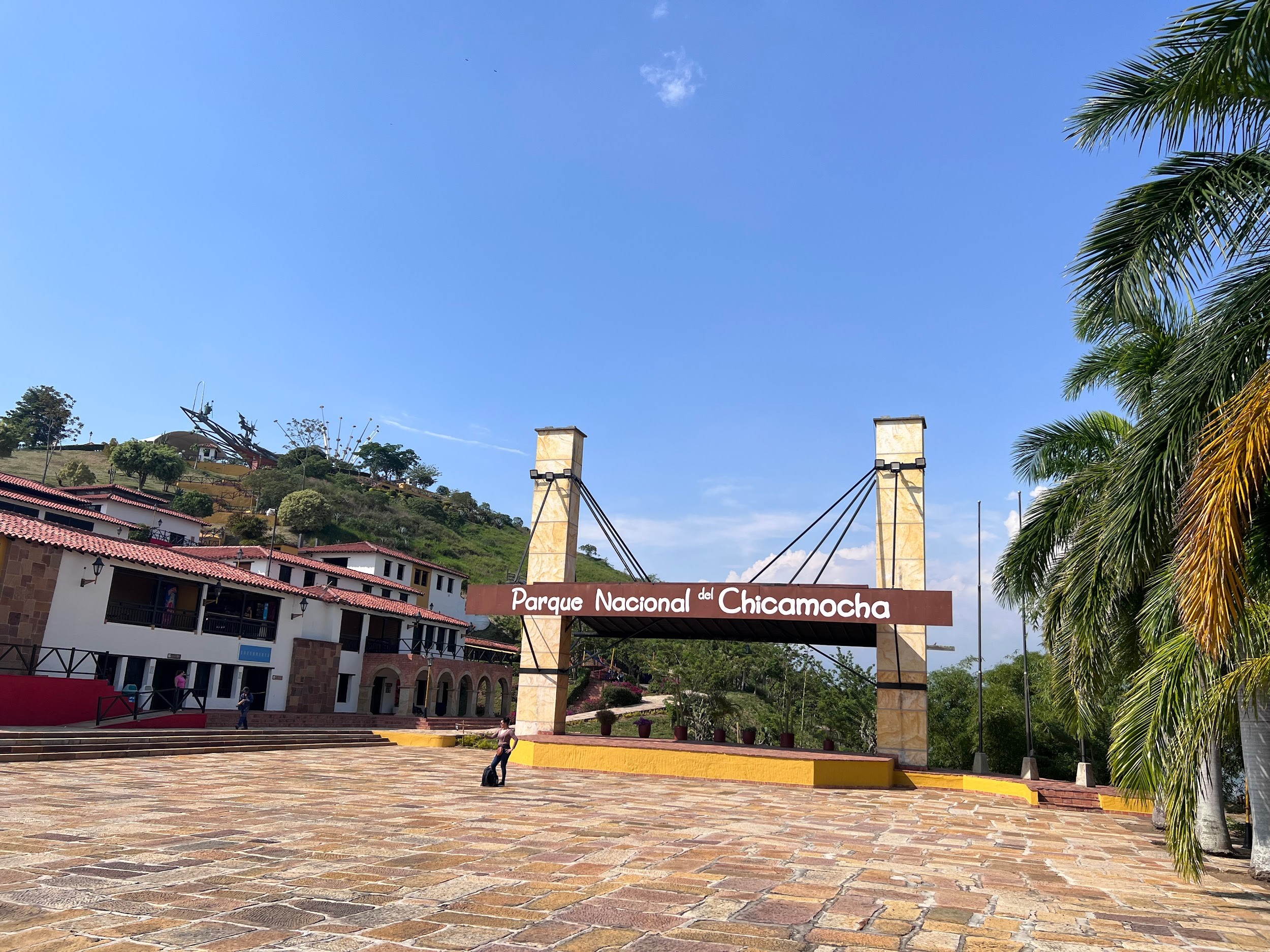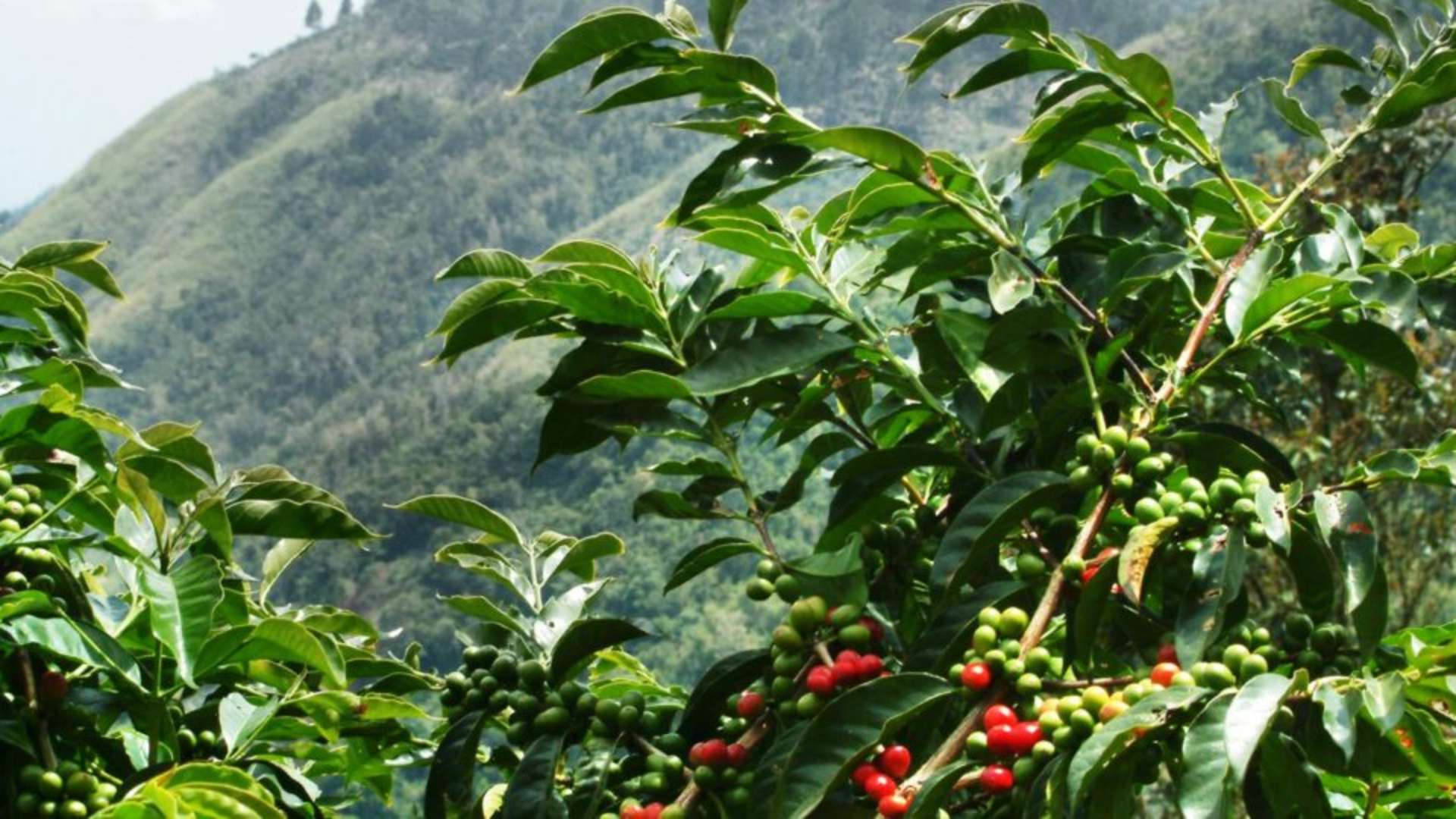 October 28: Barichara
After breakfast at the Posada, we travel to Barichara, which is considered the "most beautiful town in Colombia". It is renowned for its buildings from the late eighteenth century and was declared a National cultural heritage site. Barichara has numerous restaurants, cafes and bars that preserve the colonial architecture, as well as a large number of ecotourism activities. Lunch is on your own. In the afternoon we return to the Posada where we will have our celebration dinner.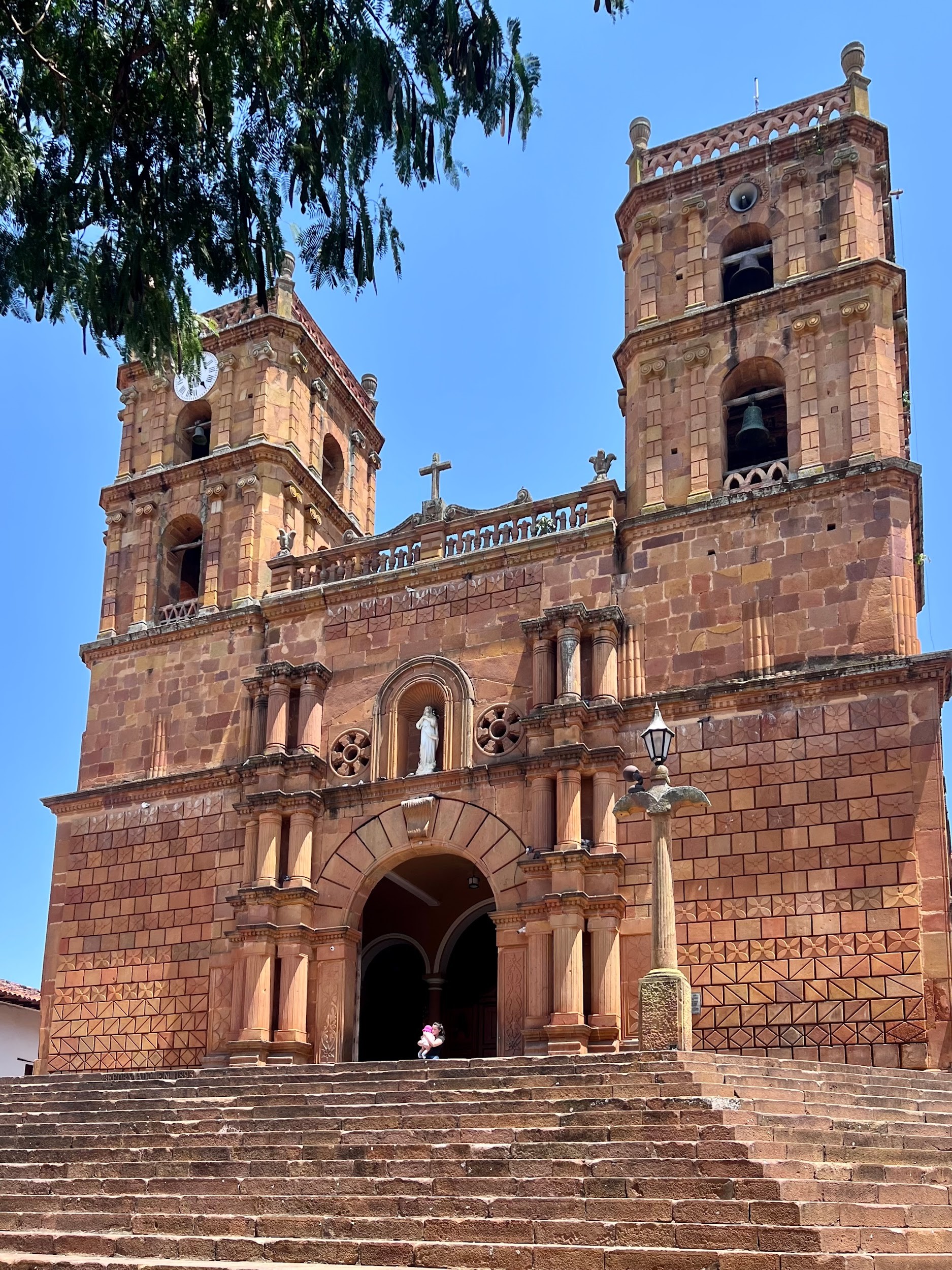 October 29: Bucaramanga and flight to Bogota
After our last breakfast at the Posada, we then checkout and head back to Bucaramanga to take the flight to Bogotá. Lunch is on your own in Bucaramanga airport. We transfer to the Hilton Garden Inn near the Bogota airport, and dinner is on your own. Enjoy some in-house papas bravas!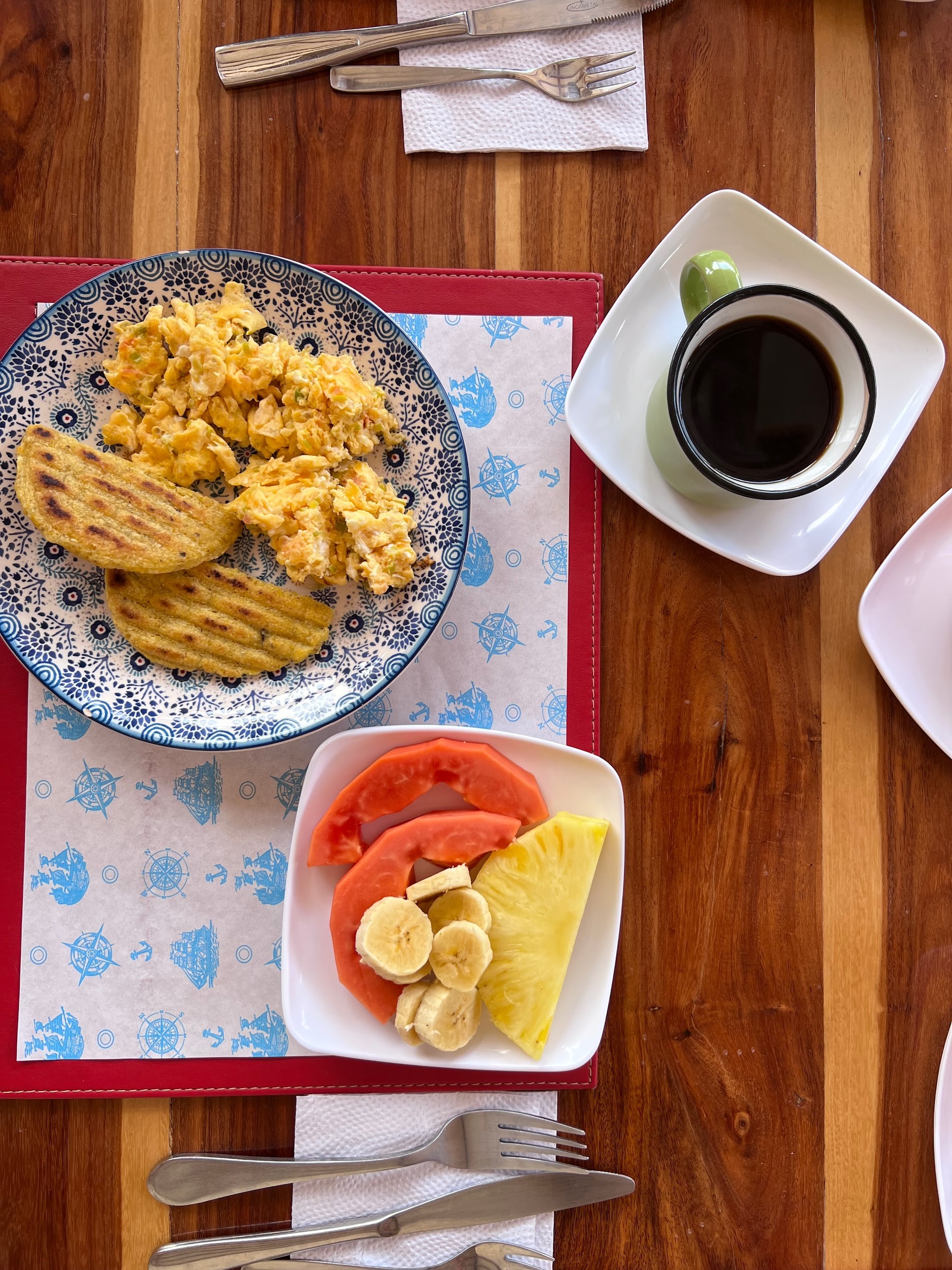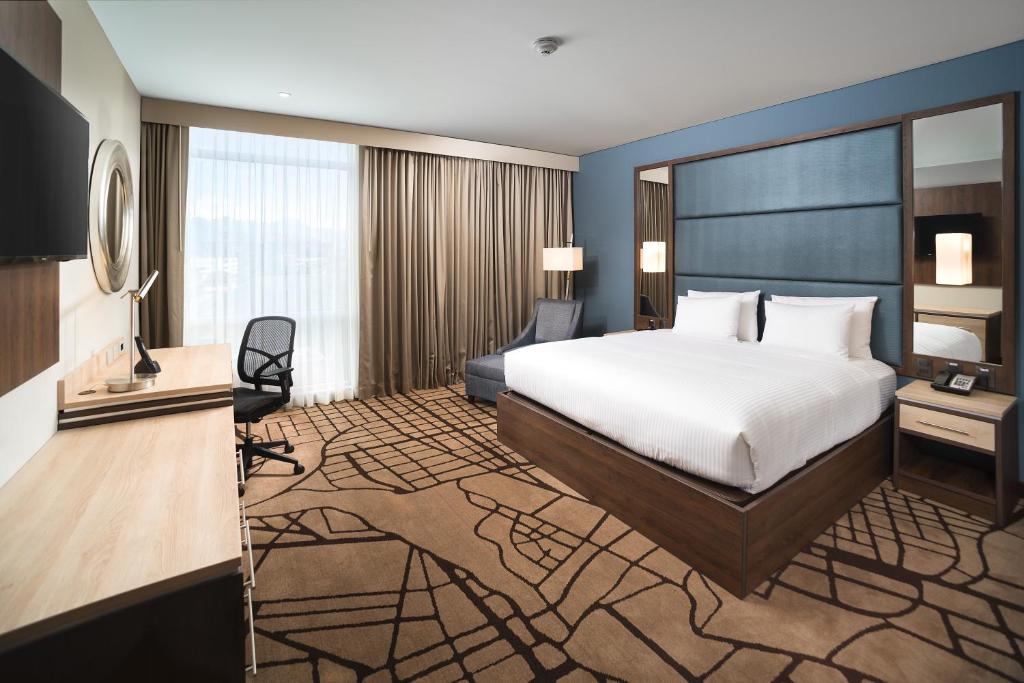 October 30: Bogota Departure Flight
Transfer to the Bogota airport for your flight home, with memories of a unique coffee adventure that will last a lifetime!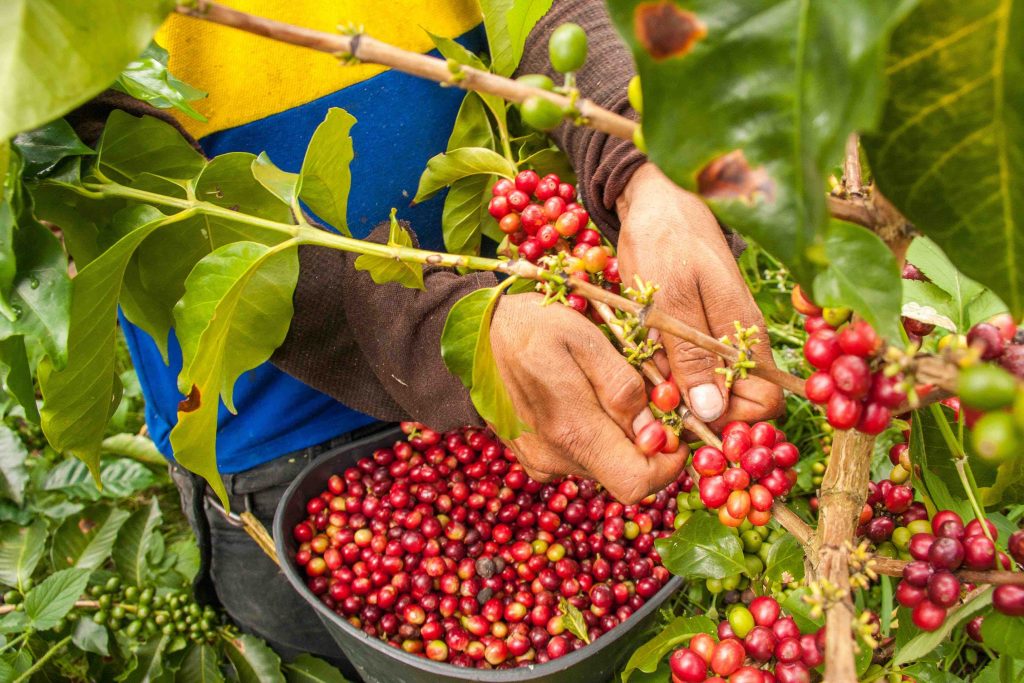 Included for this coffee experience:
Private room accommodation
Arrival and departure transfers as long as you travel with the group
Transfers throughout the tour
Entrance fees specified within the program
Meals specified each day (B = Breakfast, L = Lunch, D = Dinner)
Coffee talks specified in the program
Translation to English of all coffee talks and explanations
International medical assistance card
Economy class flight Bogota – Bucaramanga and Bucaramanga – Bogota
Pre-trip coffee program
Complete pre-departure information including packing lists and trip itinerary
Not included:
International air ticket
Travel/medical/cancellation/interruption insurance
Passport fees, inoculations, PCR tests (if necessary),
Drinks and food not described in the program
Expenses of a personal nature such as telephone calls, laundry, mini bar, etc.
Gratuities for waiters, drivers and room stewards
Travel with a purpose on a socially responsible safari.