8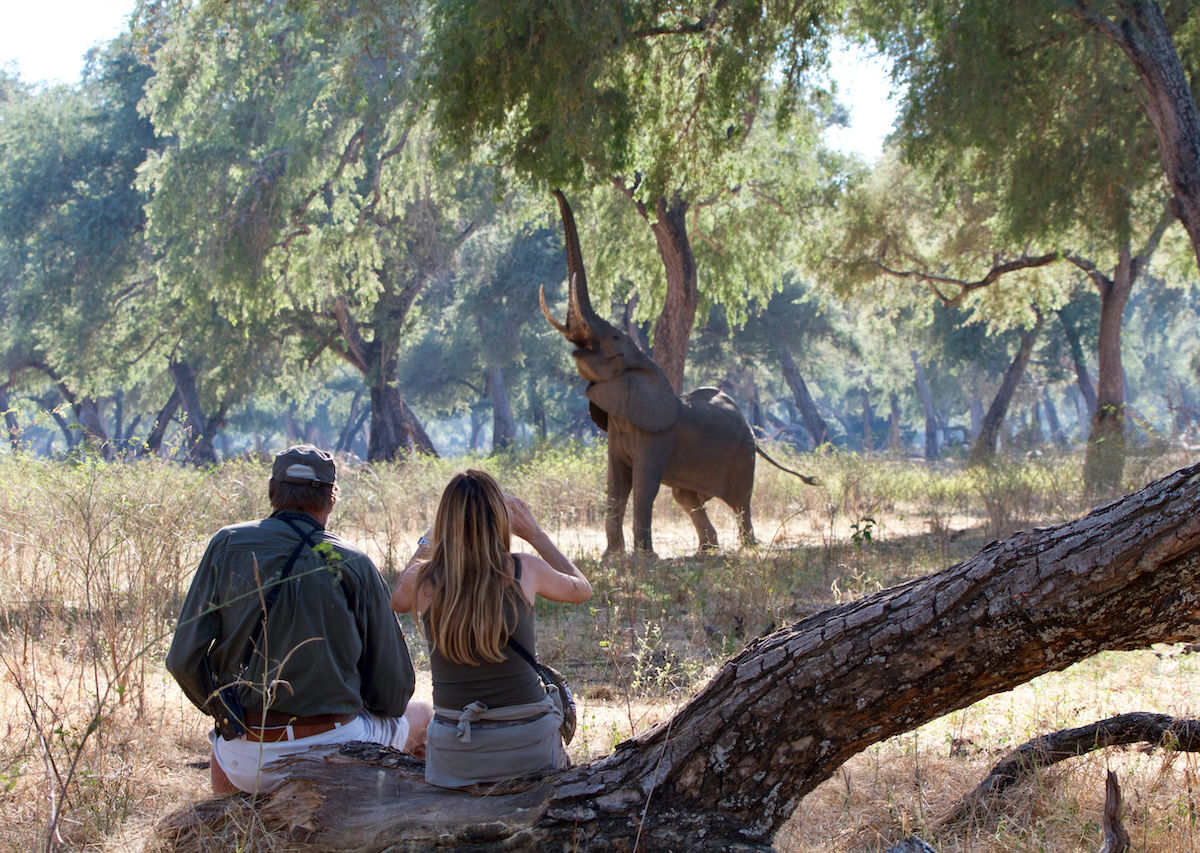 Scroll to Content
Zimbabwe on Foot 2023
September 22 - October 1, 2023 | US$ 6,190 per person sharing
US$ 6,190 per person sharing (international airfare not included)
Have you ever wondered what it would be like to photograph Lions on foot, walk with African Painted Dogs, and sit in the shade of an Acacia tree whilst a 6000 pound elephant feeds on the seed pods directly above you? If so, then this is the safari for you! Join us on a unique, privately guided safari to explore the magic of the world famous Mana Pools National Park, and the exclusive Kavinga Wilderness Conservancy.
Sept 22, 23: Flight to Harare, Zimbabwe
Arrive in Zimbabwe's capital city of Harare (HRE) on Sept. 23, where you will be met with chilled champagne by Geoff Mayes, your professional guide for the trip ahead.  You'll spend the first night at the Guinea Fowl Bed & Breakfast in one of the Harare suburbs.

Sept. 24, 25, 26: Fly to Mana Pools, Zimbabwe
After an early breakfast, transfer to the nearby airstrip for your private charter flight into the Zambezi Valley. Upon arrival, jump in your private, open-sided safari Landcruiser stocked with cold drinks in the mini-fridge. Enjoy a short drive through the bush to Mana River Camp, a private semi-permanent camp on the banks of the Zambezi River, situated in an Acacia forest that offers excellent shade to help escape the mid-day sun. Dining is al fresco, in the shade of the Acacias during the day, and under the stars by night! Each tent has an en-suite bathroom/shower, and has 24 hour hot and cold running water and a flush toilet. The camp has charging facilities and limited Wifi connection.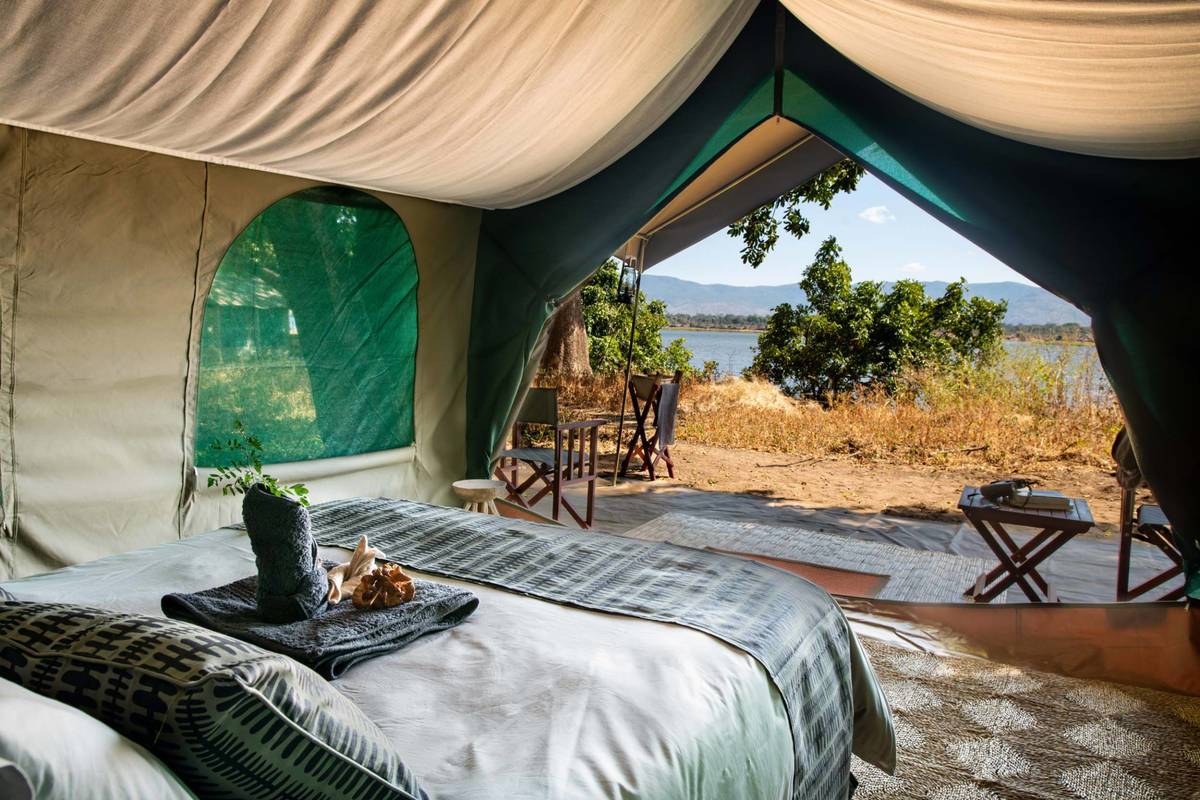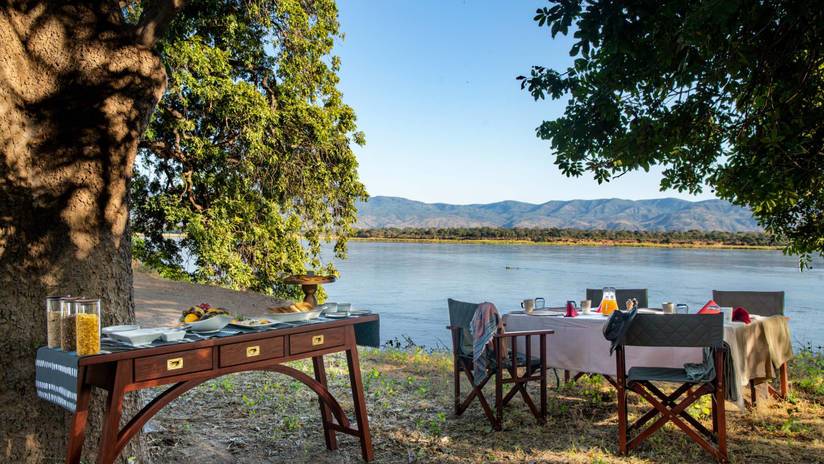 Each activity is tailor made and dependent on what's happening in the area. The beauty of Mana Pools is the ability to leave your safari vehicle whenever you want and to get out and walk with the wildlife! The lions and elephants are accustomed to seeing humans on foot and, whilst they are NOT tame, you can approach to within a safe distance offering a very different photographic opportunity. Each day starts before dawn with tea, coffee and toast in the main area before heading out shortly before sunrise, giving you the chance to capture animals in the glorious early morning light. Later in the morning, we will leave the vehicles and walk along the banks of one of the four pools that make Mana Park famous, providing us with the chance to photograph an assortment of birds and animals as they come to quench their thirst.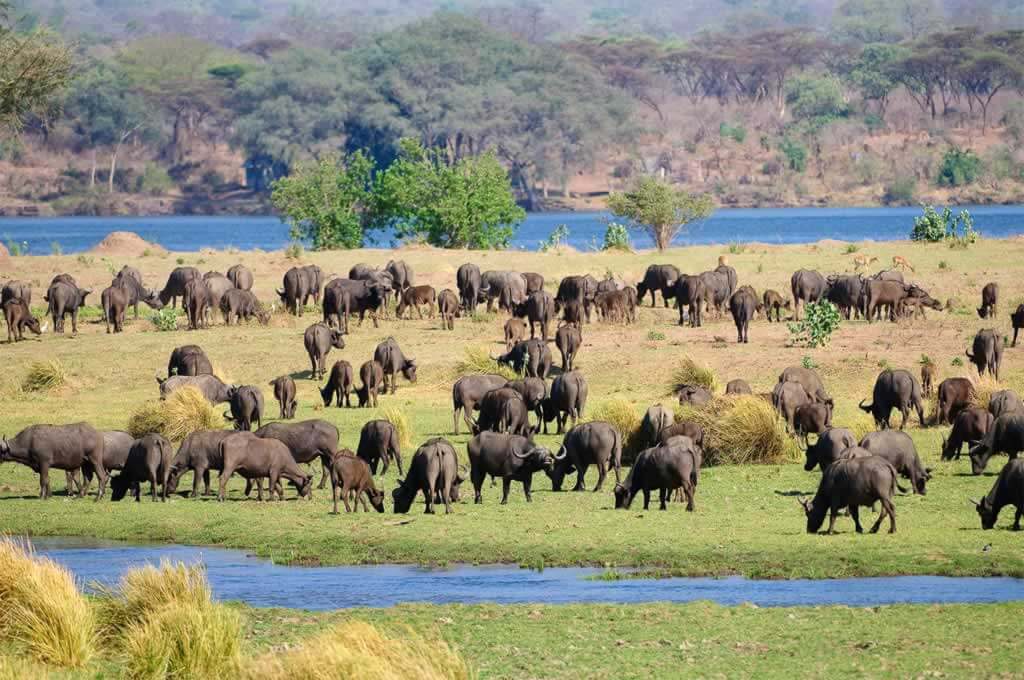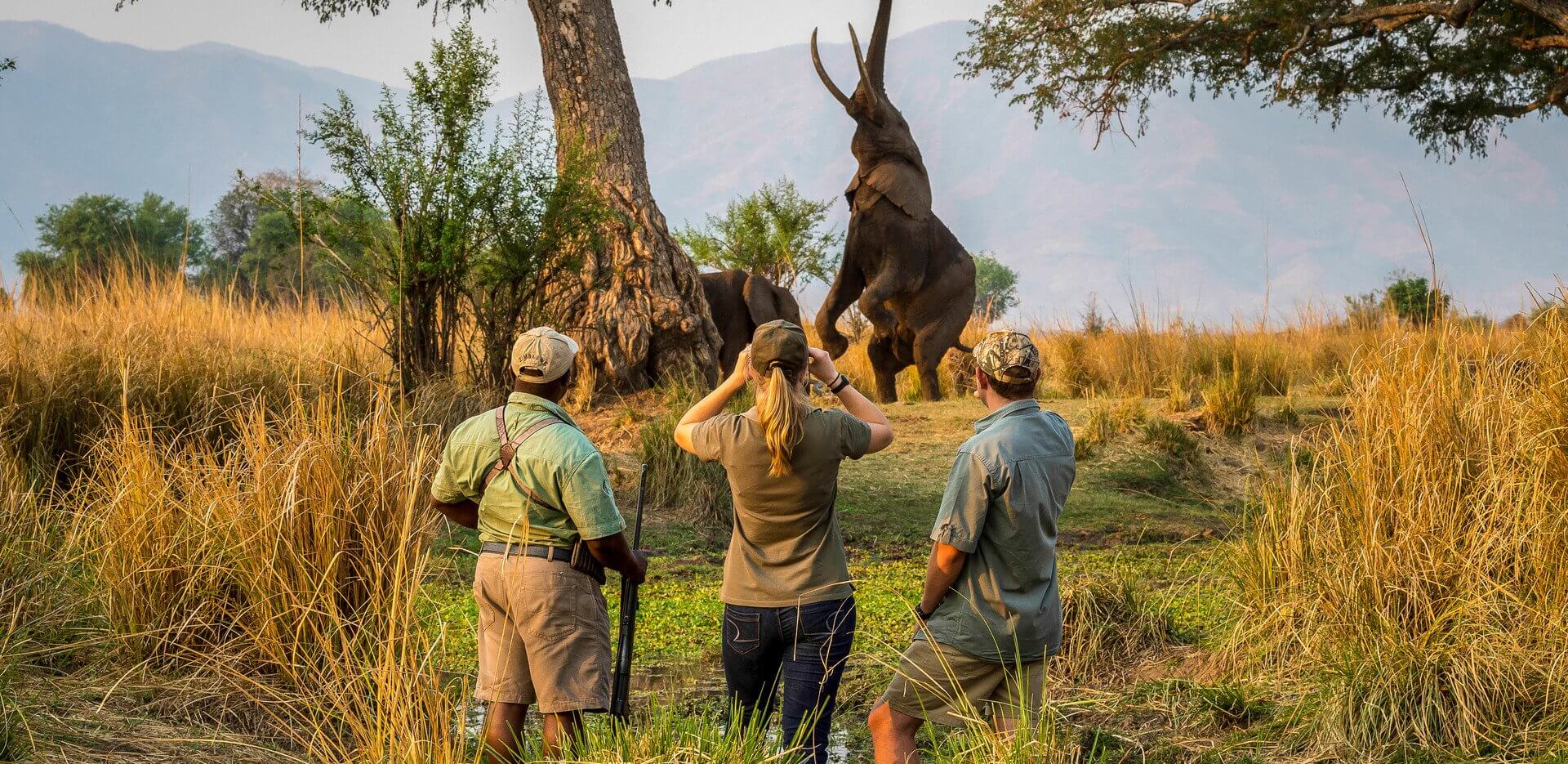 Sept. 27, 28, 29: Drive to Kavinga, Zambezi Escarpment
After breakfast at the camp, we will drive approximately 1.5 hours to the foot of the Zambezi Escarpment to our next camp – the recently built Kavinga Safari Camp. Situated on a bend in the river, each tent is elevated on a raised platform overlooking a waterhole and the dry Rukomechi riverbed. As the surrounding area is very dry at this time of the year, the waterhole is the life source for an abundance of wildlife; including herds of over 300 buffalo, dazzles of zebra, journeys of giraffe, and the prides of lions that make this region famous.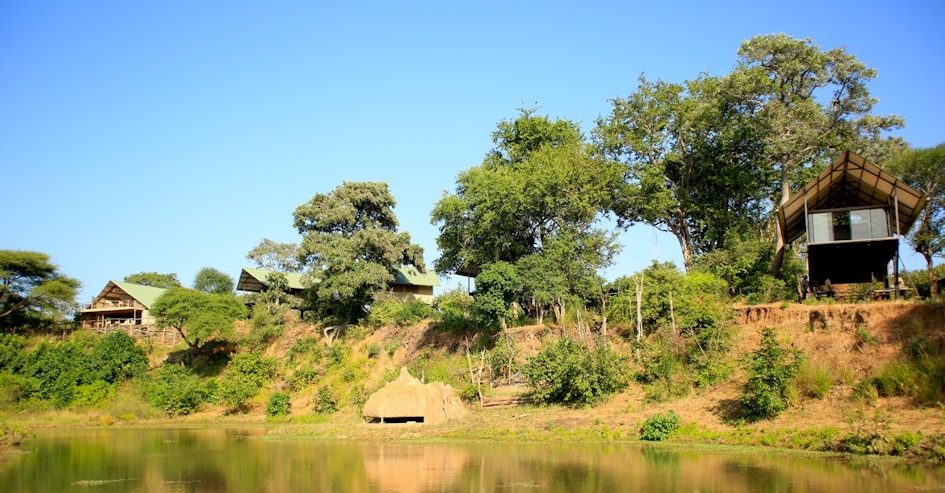 Lunch is enjoyed on the shaded deck of our camp, while dinner is taken out under the stars. Each tent has an en-suite bathroom with 24 hour electricity for charging your gear. There is limited wifi in the main area. In the afternoons guests are welcome to relax by the plunge pool overlooking the waterhole, or they can sit and relax in the underground hide at the edge of the water as the unsuspecting wildlife come in to drink! This unique feature is a photographer's dream, as you might find yourself photographing kudu's drinking, framed by elephant legs. Wide angle lenses are recommended here!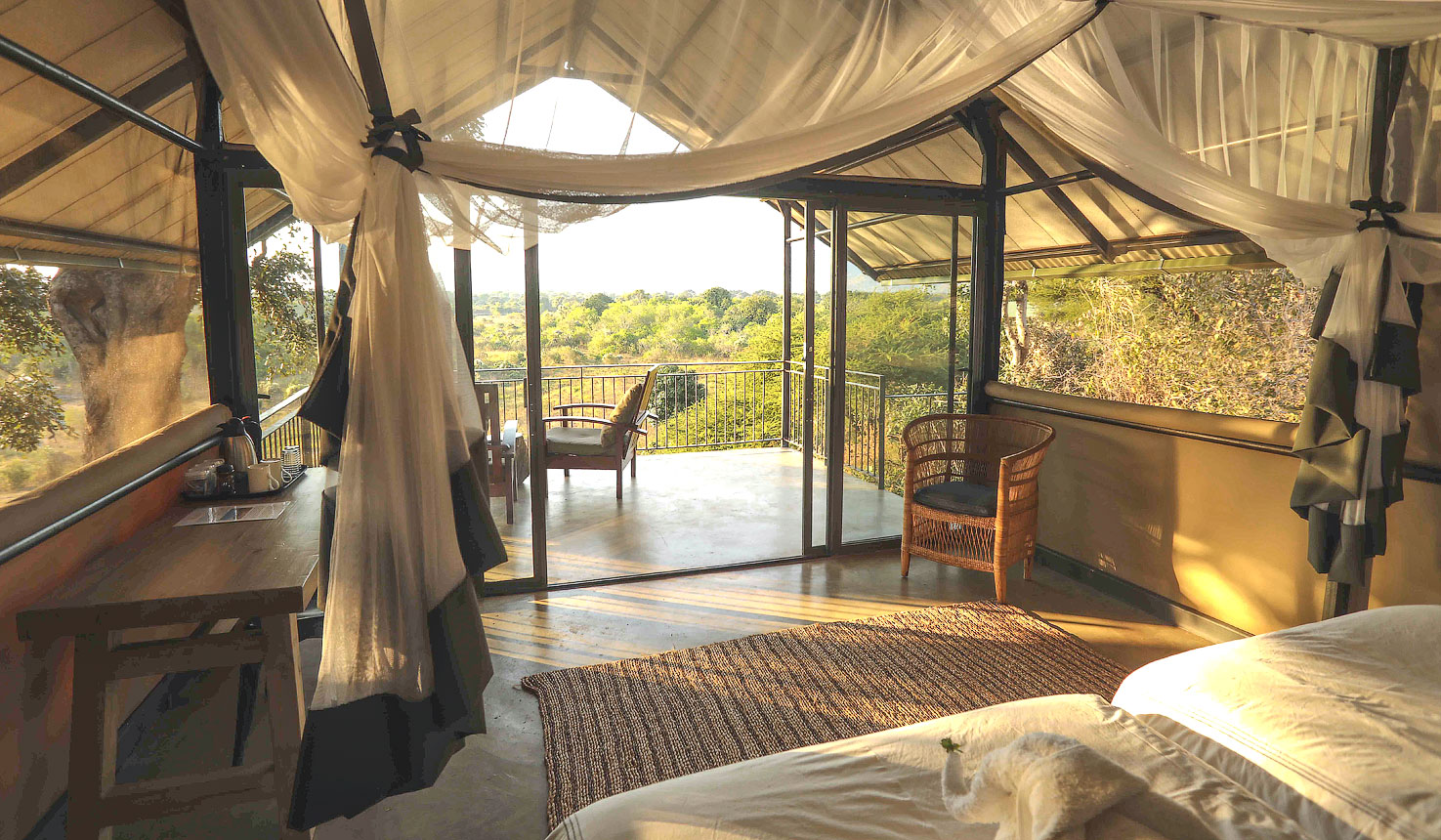 The beauty of this private conservancy means that we can search for wildlife at any time of day or night, with the night drives being a specialty at Kavinga as it is common to see porcupines, honey badgers, and a number of other nocturnal species – or you can choose to stay in the hide and see if the resident pride of lions or a leopard come in for a drink!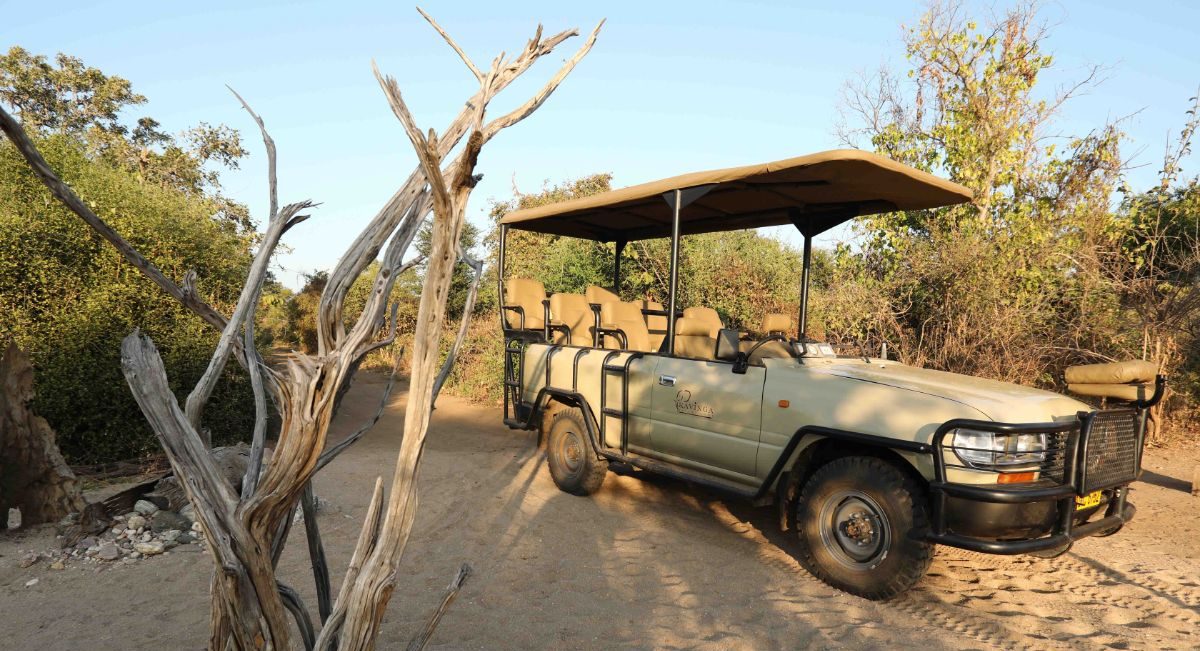 Sept. 30, Oct. 1. Departure flight home (or optional extension to Lake Kariba / Victoria Falls)
After one last wildlife drive, board your charter flight (included) back to your Harare day room near the international airport for a chance to swim, shower, and share a final dinner together. (Note:  We can organize optional extensions to Lake Kariba and/or Victoria Falls for anyone who is interested).  Transfer to the Harare airport in time for your evening flight home (arriving home on October 1), with memories of a unique adventure that will last a lifetime!
Included for this safari:
Meet and greet and Harare Airport transfers
Harare accommodation on a bed and breakfast basis
Private charter flight Harare-Mana Pools, and Kavinga-Harare
All-inclusive accommodation at Mana River Camp and Kavinga Tented Camp
Private guides, exclusive use of camps and vehicles
Park and Conservancy Fees, walking and night drive permits
All house drinks, including local beers and wines
All laundry
Not included:
International flights and travel insurance
Any personal shopping / souvenirs
Gratuities and tips for your drivers
Any add-on extensions
Passports, Visas, and COVID-related tests (if applicable)
Travel with a purpose on a socially responsible safari.